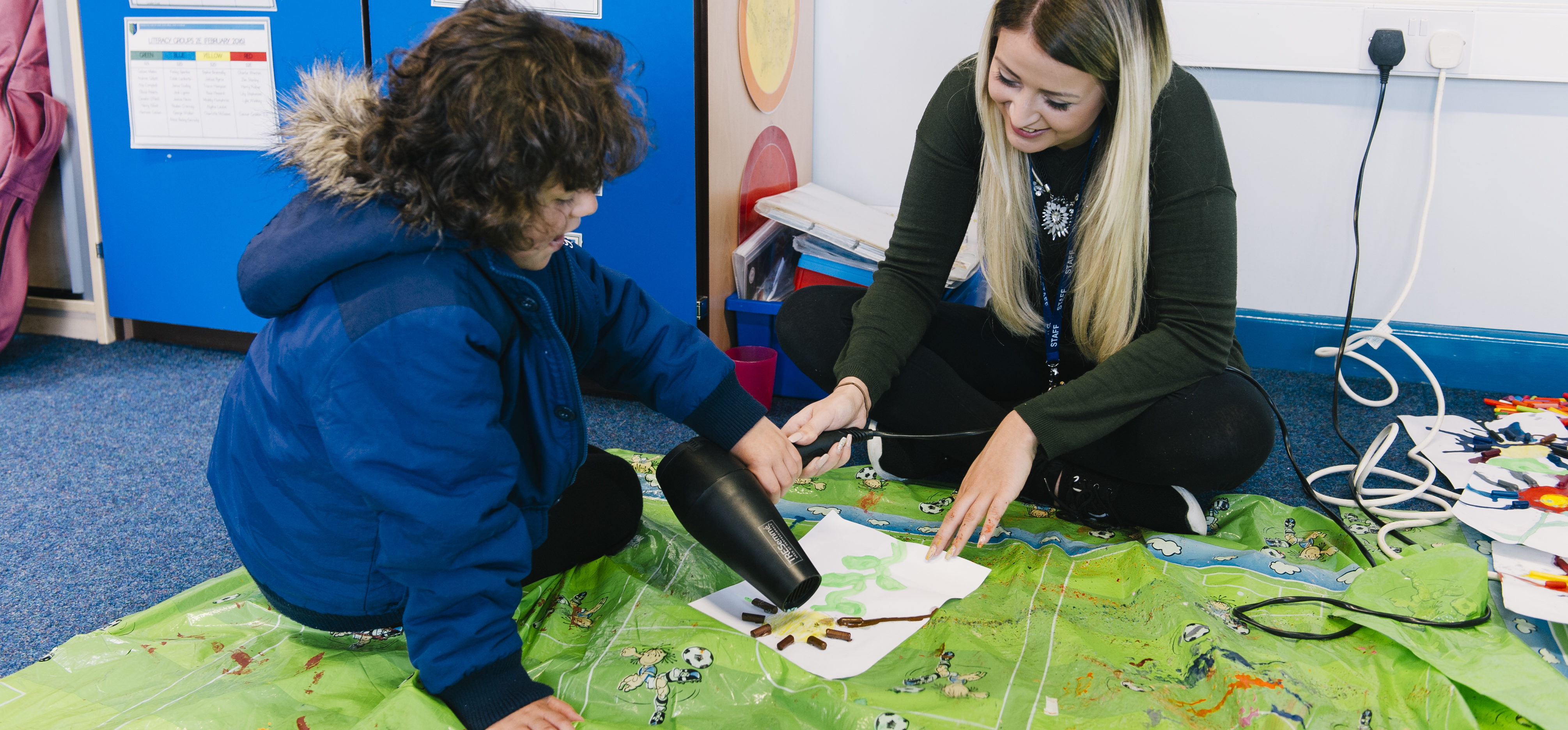 Artsmark: Latest Schools Announced
June 5, 2018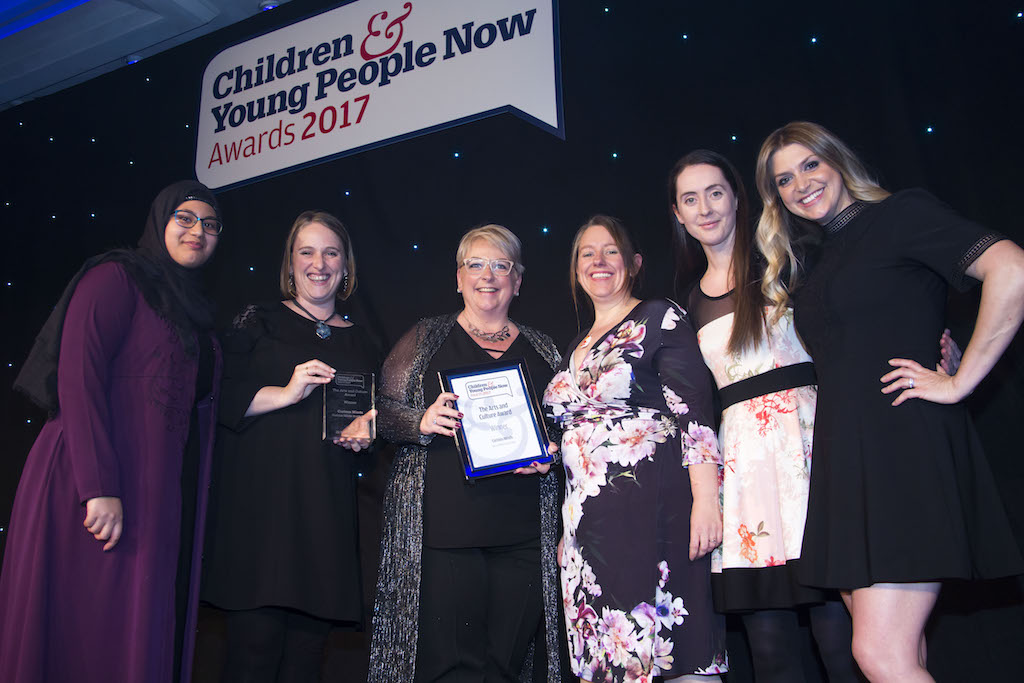 Curious Minds' Vacancy: Hope Streets Project Co-ordinator
June 13, 2018
Full STEAM Ahead! Driving inspirational learning experiences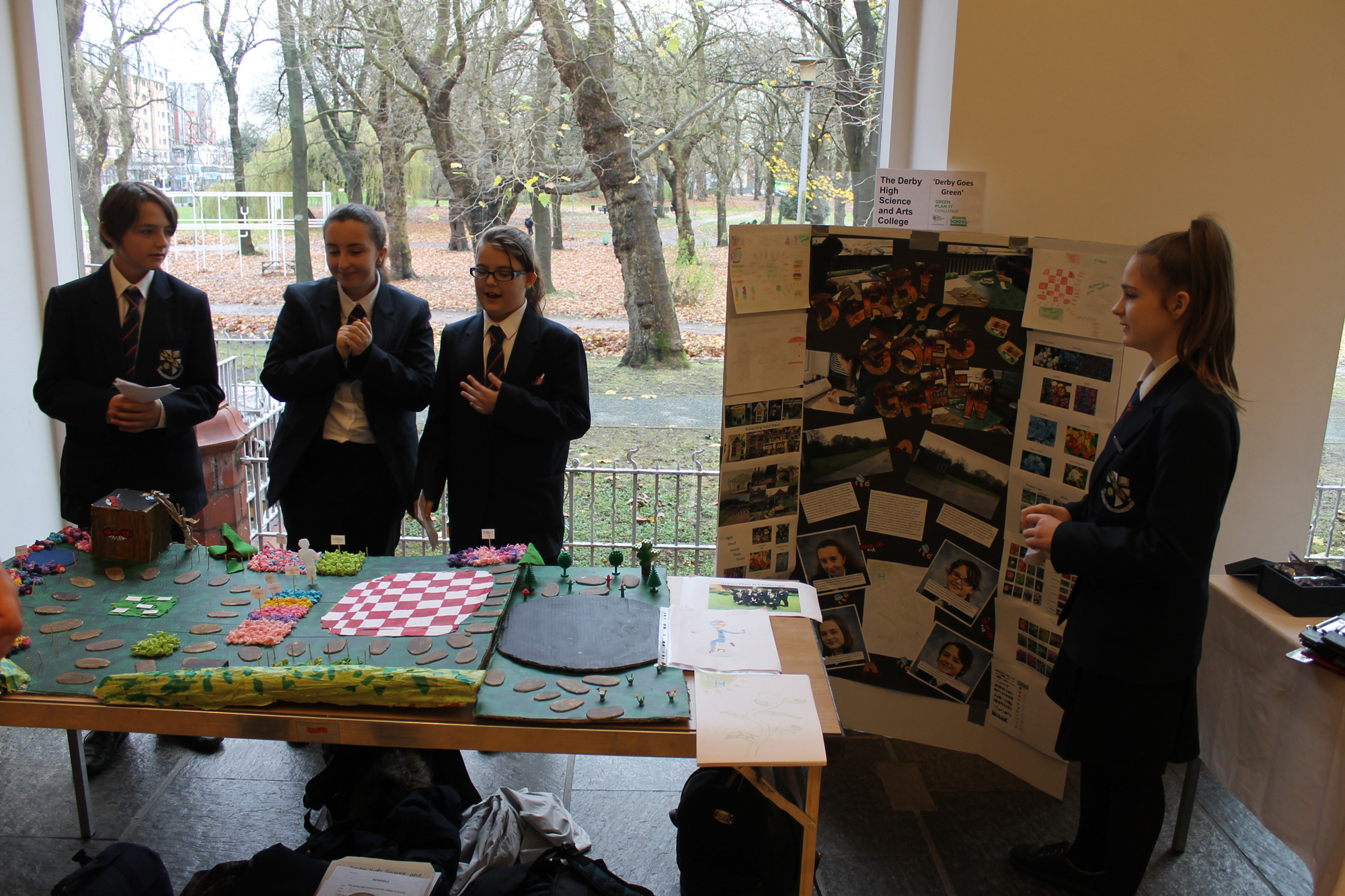 we hoped to create a space which could unite our whole community by building relationships between students, staff, parents, siblings and members of other valued social, faith and voluntary groups
The Derby High School in Bury is a Science and Arts specialist College on a mission to create inspirational learning experiences. Assistant Headteacher, Lynn Provoost, introduces Full STEAM Ahead - their most recent project to build an outdoor community space that will enhance the delivery of their curriculum.
We want to give our students and their families inspirational learning experiences in order to ignite a love of learning; we are continuously exploring innovative and exciting ways to achieve this.
Our journey to become a Beacon of Excellence for Science and Arts led us to Curious Minds. The Arts have always been a driving force, powering our curriculum. This was recognised when we won both the
Creativity and Science TES teaching awards
in 2013. Since 2003, when we became the country's first Science and Arts College, we have been trailblazers for these dynamic, complementary areas. It is now time to move into even higher realms of exemplary practice.
We also value our student voice. We consulted extensively with our students, who told us that in order to enhance our school environment we needed a bespoke, outdoor, community learning space that would enhance the delivery of our curriculum. Bury has a rich steam railway heritage and it was this, coupled with our desire to increase engagement in STEAM (science, technology, engineering, arts and mathematics), which inspired the name of our initiative: Full STEAM Ahead!
Initially, we asked a group of student representatives to gather research: What would our community want from an outdoor space? Armed with their research, students set to work on a design - to create a space which would give our community the chance to learn in new, more relevant and exciting ways. Moreover, we hoped to create a space which could unite our whole community by building relationships between students, staff, parents, siblings and members of other valued social, faith and voluntary groups.
Our students went to the 'RHS' and pitched their ideas in the
Green Plan It Challenge
, where they won an award for their horticultural knowledge and teamwork. The students then invited teachers, parents and community partners to an afternoon tea. Over cream tea, we discussed how we could create our space.
We have generated some ambitious plans for what we will do with the space once it is created. We have planned an extensive programme of community activities, which will begin with a community celebration to launch our space. The launch will champion community cohesion for an exciting, cultural celebration embracing our community's diversity on
July 12th 2018
.
Prior to the launch, every teacher will collaborate with their teams to create a scheme of learning which will take an important part of their curriculum and link it to the design of a station for the launch celebration. Other activities will include the promotion of the event, the planning of curriculum teaching areas and the resources that will be used in the space.
One of the main aims of the launch will be to recruit people to sign-up to our maker events. Initially, we will teach families how to make a range of items, which we will then use to complete our learning space: bug hotels, bird houses, willow sculptures, benches, chessboards, numeracy games and scientific models are just a few of our ideas. Makers will undoubtedly feel an immense sense of pride and belonging.
In order to run a year of maker events, we will seek expert advice and tuition. We will cascade our learning by leading our own workshops, creating schemes of learning and generating resources for the many varied groups in our community. We believe that this is a programme, which could be hosted in community spaces across the country to bring communities together in an exciting cultural and educational programme. We will share our journey at every stage so that other organisations can replicate the maker event programme.
On completion of our space, student leaders will go out to create STEAM stations in our community: visiting local groups to run workshops in order to help them to design and host their own maker events.
Our space will allow hundreds of young people to participate in STEAM activities throughout the year: dance extravaganzas, historical reenactments in our performance area; scientific experiments, chess tournaments, art exhibitions, engineering challenges: the possibilities are endless!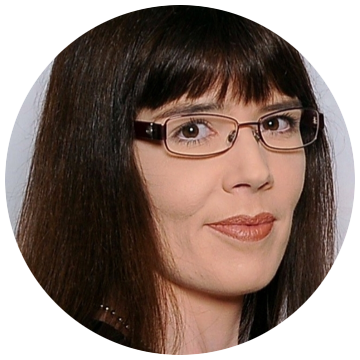 Ongoing initiatives across the country, pursuing the development of STEM into STEAM - from educators, museums, and independent practitioners - seek to broaden the outlook of students and avoid silos of 'arts' and 'sciences'.

Curious Minds sees our partnership with Derby High as one of mutual support, and an opportunity to promote best practice. Beyond the excellent local engagement of students, families and communities in and around Bury, we can share a philosophy whereby educators do not have to choose between arts and sciences, but can see the benefits of these areas working together. Teachers from Derby High are pushing forward with collaborative learning and we look forward to encouraging and sharing these experiences and curriculum resources as they develop.