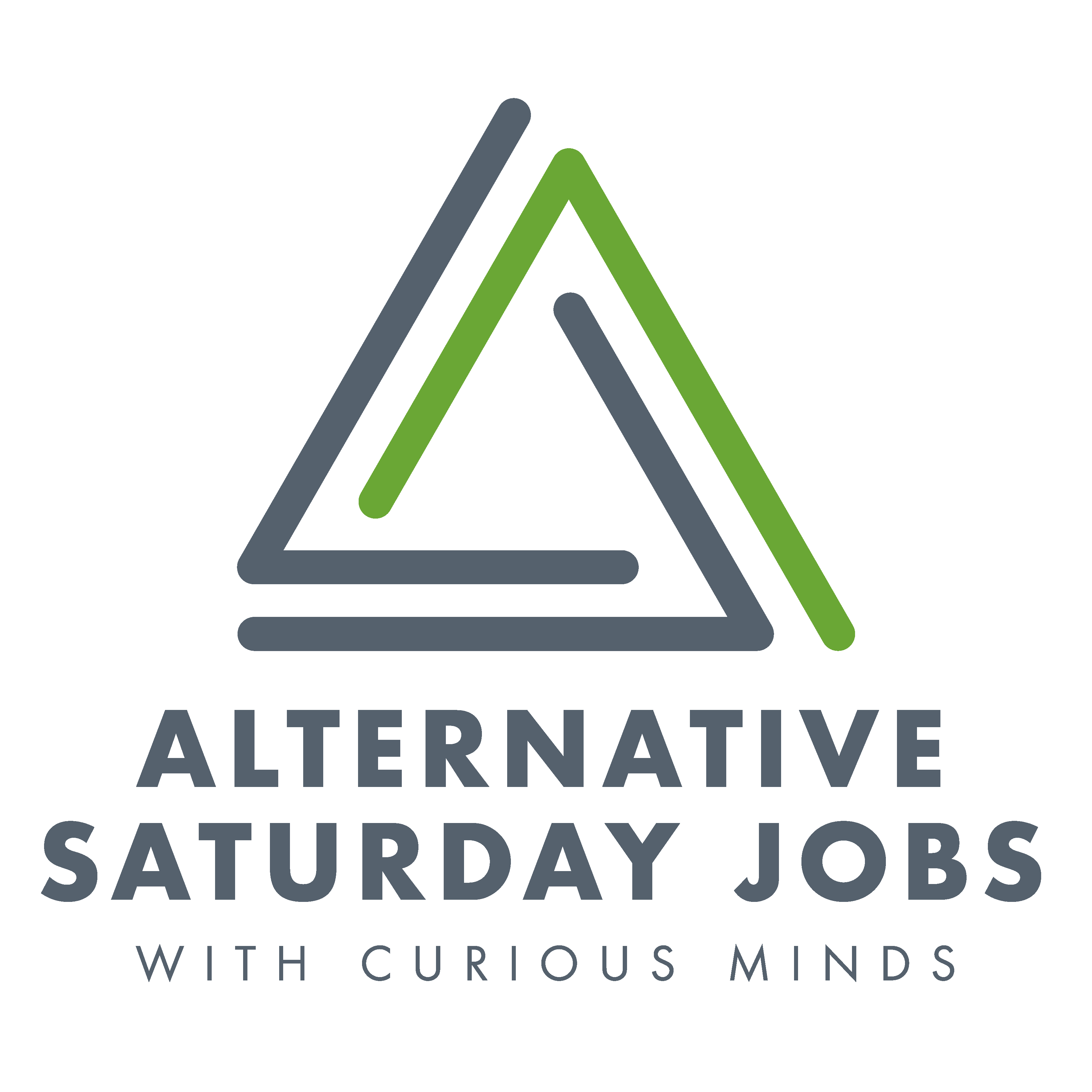 Support young people into employment and invest in the creative workforce of the future
Alternative Saturday Jobs (formerly Trailblaze) is part of our offer to give young people in challenging personal circumstances the opportunity to gain valuable part-time paid experience in a role in the creative and cultural industries.

Alternative Saturday Jobs trainees are placed in a wide range of roles within the arts and cultural sector, including creative and technical roles, back-office, front-of-house, hospitality and marketing. Curious Minds works closely with arts and cultural organisations to provide a meaningful and worthwhile experience for young people and an interesting and genuine role to for them to fulfil.
An independent evaluation (June 2015) reported that the programme had consistently provided authentic work experience for young people in the arts and cultural sector. The evaluation evidenced that by the end of the twelve week placement employers considered all of the young people 'highly employable and work ready'.
On average young people experienced:
36% rise in confidence and their ability to communicate
28% rise in their ability to self-organise and problem solve
26% increase in their ability to participate effectively in a team
20% improvement in their time keeping
Want to get involved?
This is a great opportunity to invest in a young person at the start of their career and have them add value to your organisation through their skills.Alternative Saturday Jobs placements are only available subject to funding and it is not a rolling programme.

  If you are an employer, young person or support worker please register your interest by contacting Holly Ball at Curious Minds.

To see where placements have taken place across the region so far, and to read blog posts from employers and the young people themselves about their experiences, please checkout our interactive map below: