---
Curious Minds is supported by a Board of Trustees who give their time to share their diverse skills and experience from across a range of sectors including arts, education, heritage, youth and other public services, and business with our organisation.
The Board plays an important role in shaping the strategic direction, quality and sustainability of our work.
From time to time we advertise Trustee vacancies via our website and social media channels, although interest may be registered at any time via
info@curiousminds.org.uk
.
---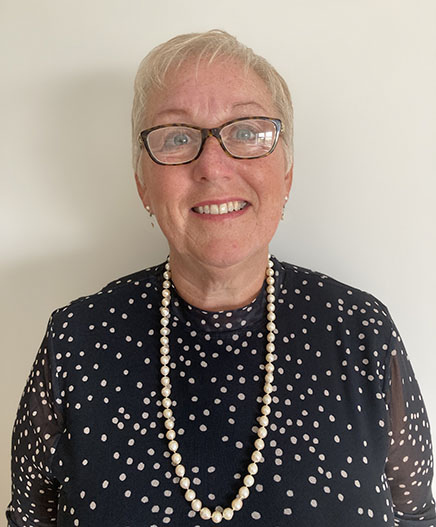 Karen Crowshaw (Chair)
Appointed March 2017
---
Born and raised in the North West, Karen credits her mother for kindling her love of the arts, culture and heritage. Karen recalls how, despite managing a large family on limited resources, her Mum ensured that she and her siblings had access to a wide variety of creative and cultural experiences from a young age.

On leaving school, Karen pursued a career in Banking, rising to Executive and MD level in a FTSE top 100 company in HR, Communications and Sales management. She has also worked at Board level within the NHS. Throughout her career, Karen's interest in the arts and education has endured and she firmly believes that cultural experiences in early life can be formative and life changing. She worked alongside Arts & Business / Business in the Community for many years and was pleased to first step into a Trustee role at Curious Minds in 2017, serving as Vice Chair since 2019.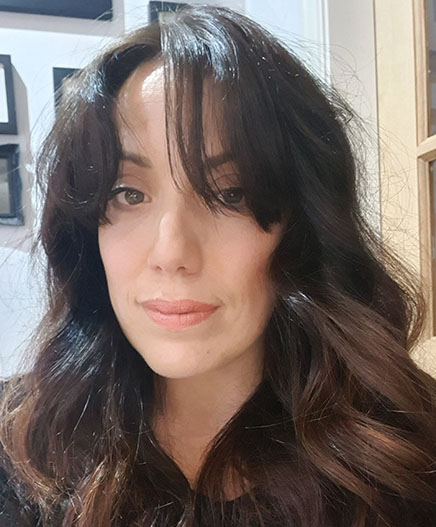 Samira Al-Obaidi
Appointed July 2020
---
A mum of 2 young boys living in Bolton and passionate about the benefits of culture, especially in regard to improving outcomes for children and young people, Samira has worked in the external funding and partnership field in Local Government for 17 years. She has built good relationships locally, regionally and nationally and feels privileged to have worked on some ground breaking pathfinders/pilots.

Outside of work and family, Samira has a particular interest in heritage and social justice, and supports a number of charities close to her heart. She was Mayoress of Blackburn with Darwen for 2 years and describes it as an an honour to visit various organisations in that role and see fantastic projects in action in her home town.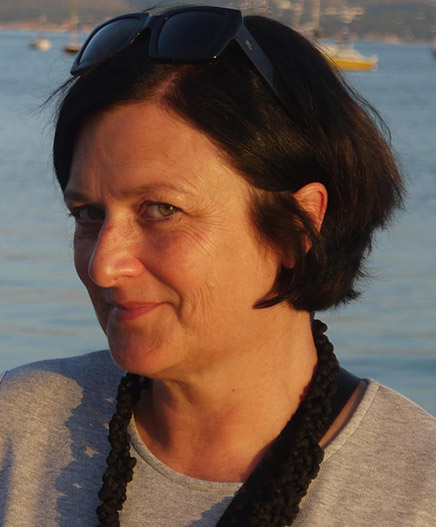 Ruth Raban
Appointed April 2016
---
Ruth has spent the last nine years building from scratch a highly successful, nationally recognised Creative Lancashire service and unique Lancashire brand. Invited in 2008 to become a Fellow of the Royal Society for the Arts, Manufacturing and Commerce in recognition of her work for the Creative and Digital sector.

When working as Sector Specialist for the Learning and Skills Council in South Yorkshire, Ruth worked with FE and HE partners to deliver some major multi million pound creative and digital skills programmes and state of the art training facilities.

Ruth's business background includes 15 years working in broadcast media as a Producer and Director, running two small independent companies and working for some of the major broadcasters including Channel 4 and the BBC.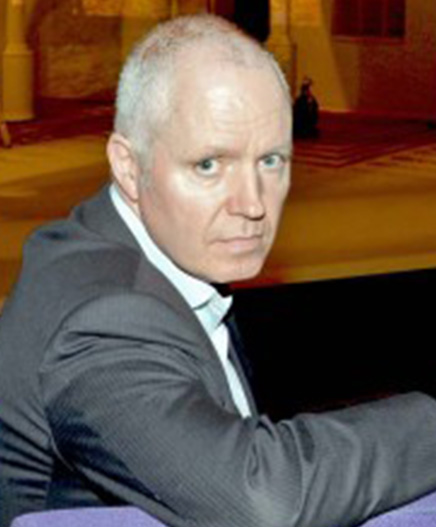 Ivan Wadeson
Appointed March 2015
---
Ivan Wadeson is currently Executive Director at Manchester City of Literature, having formerly work at The Dukes, Lancaster as Chief Executive from 2014 to 2019 and, prior to that, as Chief Executive of All About Audiences (nee Arts About Manchester) between 2003 and 2012 and then from 1012 as joint-Executive Director of The Audience Agency.

Between 1993 and 1999 Ivan worked at Sadler's Wells where, as Head of Marketing, he was part of the team that oversaw the Lottery funded re-building and re-opening of Sadler's Wells. He then moved to Manchester to be Marketing Director at the Royal Exchange Theatre from 1999 until spring 2003.

He is Fellow of the RSA and a Common Purpose graduate (2006-7).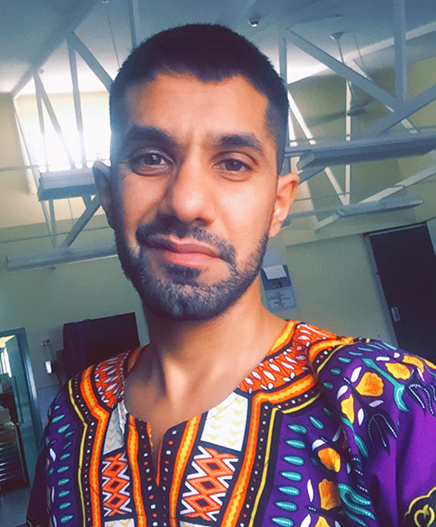 Jaffer Ali Hussain
Appointed July 2020
---
Jaffer Ali Hussain is a social entrepreneur, youth & community activist and a well respected leader in the arts, cultural and education sector. From a young age, Jaffer has been involved in supporting grassroots groups, organisations and initiatives to reach those furthest away from engagement and at the same time passionately advocating for more resources in the sectors that he cares most about.

A former Chief Executive of a Blackburn based youth empowerment charity, Jaffer now spends a considerable amount of time as a Trustee for a number of charities - Curious Minds being one of them. Jaffer is also Chair of Creative Connections; the Blackburn with Darwen Local Cultural Education Partnership. He is deeply passionate about partnership working and forming strong networks of organisations so that long term young people can benefit from collaboration between services at a time when it's needed the most. As a result of his commitment to the youth and cultural sector, Jaffer was chosen to be an Olympic Torch Bearer in 2012, and most recently was awarded the European Citizens Prize which is awarded to only 3 individuals each year.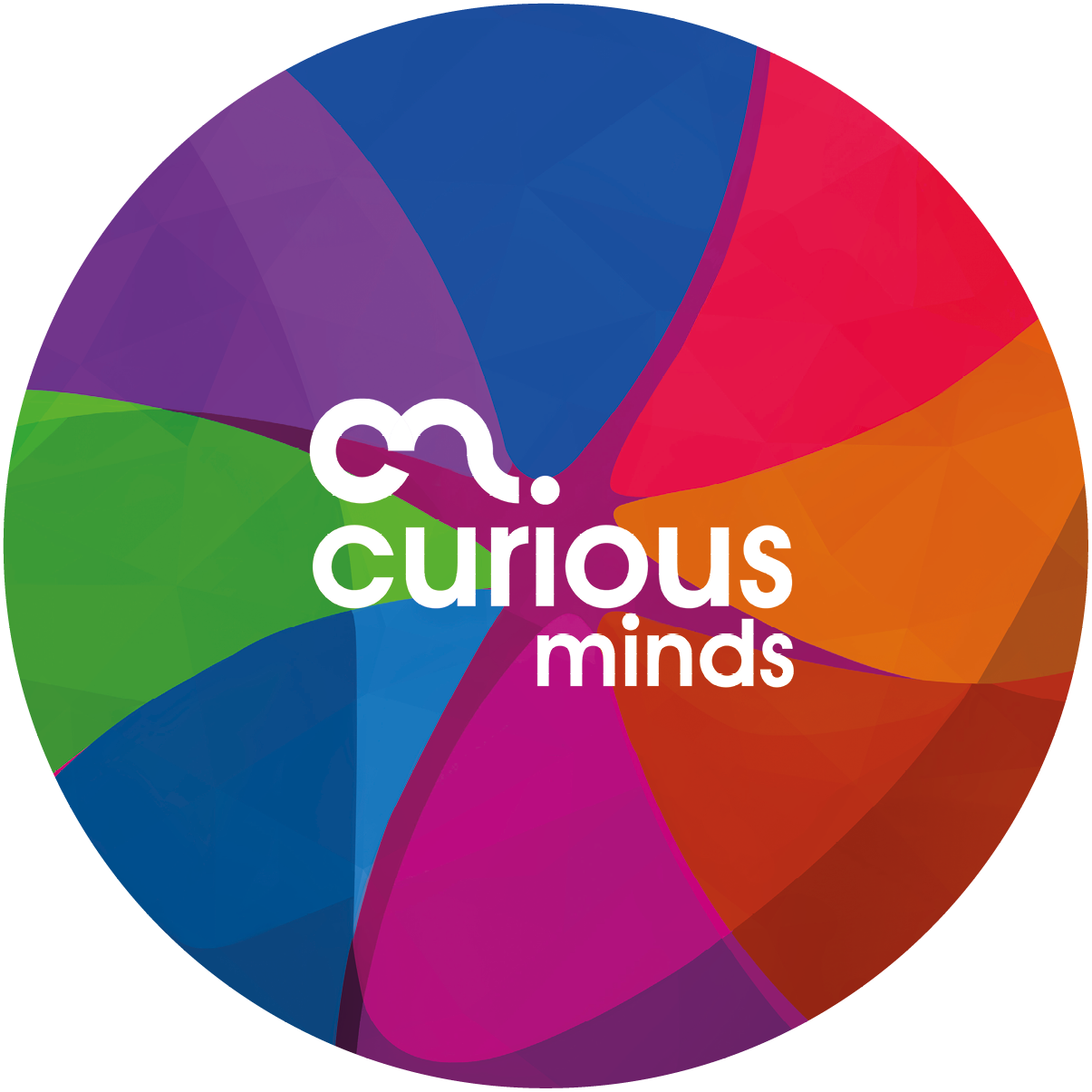 Jonathan Robinson
Appointed September 2018
---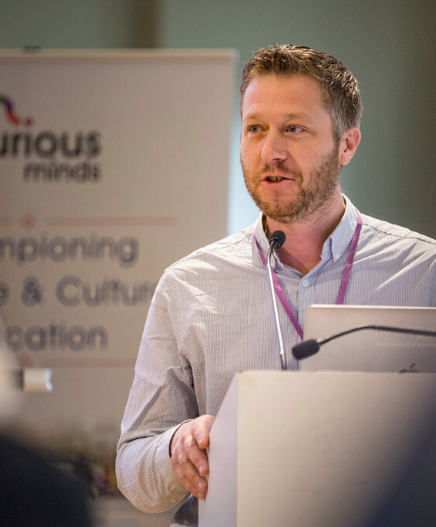 David Wareing
Appointed December 2018
---
David has worked at Kelsall Primary School for 14 years where he was integral to achievement of its outstanding Ofsted judgement. During that time he has been successful in securing Teaching School status for the school which was designated in cohort 2. Now Principal of Kelsall Primary, he established and directs the growing work of the Teaching School Alliance, working closely with CWAC (Cheshire West and Chester) local authority whilst maintaining and improving Kelsall Primary.

He sits on the CWAC Education Improvement Board and is a member of the CWAC Local Cultural Education Partnership. His main areas of expertise lie in developing leadership at all levels and he is passionate about developing Teaching & Learning in all curriculum areas; particularly integrating the Arts into a broad and balanced curriculum offer. As a SLiCE David works alongside a range of cultural organisations to develop creative connections to benefit the pupils and staff in his own school and beyond.