---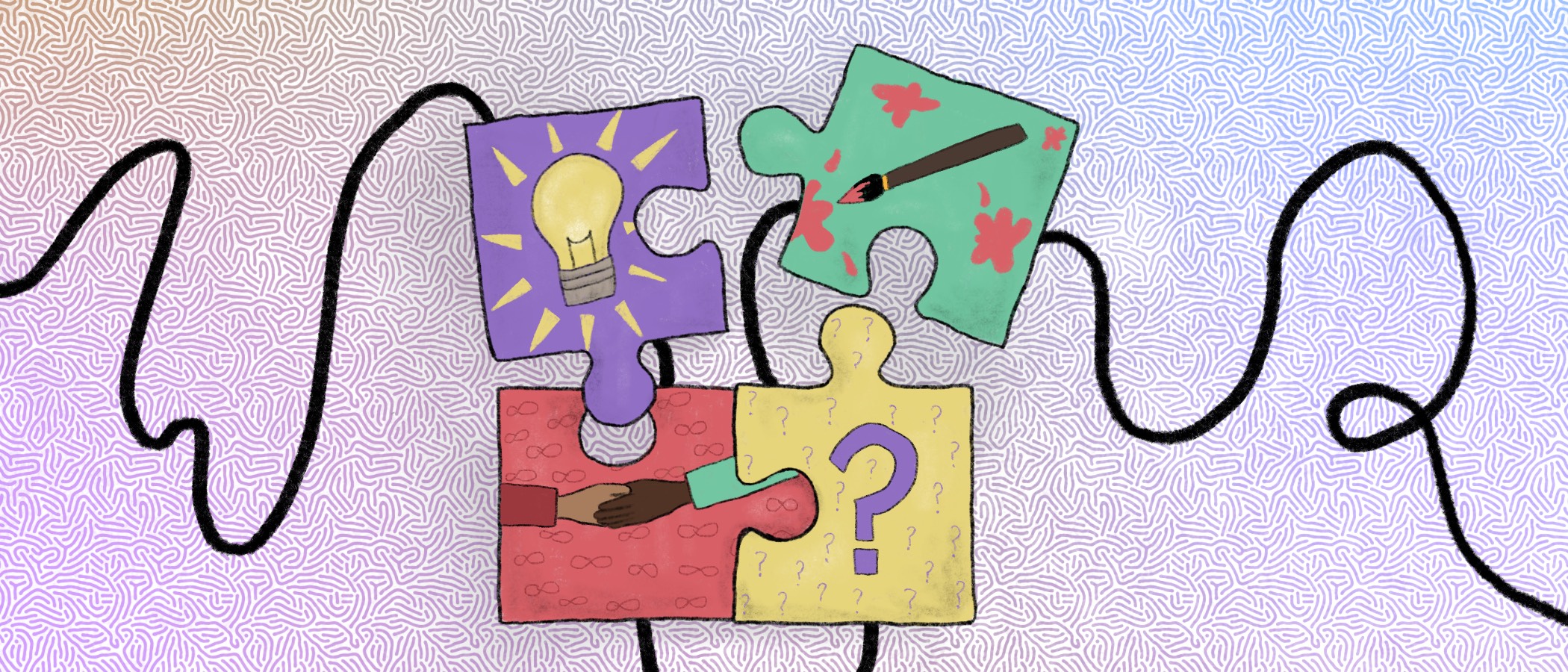 ---
Curious About Joining Our Board of Trustees?
Salary:
These are voluntary positions and expenses can be claimed (including childcare and costs to support access)
Contract:
3 year term with option to extend
Location:
We operate across the North West of England (board meetings can be joined virtually, so you can be based anywhere)
An exciting opportunity to play a key role in the region's leading arts education charity by applying your existing skills in a new and exciting context.
Curious Minds is an award winning sector development agency for creative and cultural education. Based in in the North of England and fuelled by curiosity, we work to make high-quality creative and cultural learning opportunities available to ALL children and young people.
Curious Minds' Trustees play a vital role by steering and supporting our development and extending our reach and influence. We value the strength and power of diversity and are really eager to hear from people who's lived and professional experience will complement and extend that of our staff team.
Currently, we are particularly keen to recruit experienced education and cultural sector leaders with recent experience of working with Arts Council England and major trusts and foundations.
However, you may have other experience or insight that could be of huge value to us and we are open to conversations. First and foremost, we want Trustees who share our passion for the North of England as well as our unshakeable belief that arts, creativity and heritage have a pivotal role to play in the lives of children and young people, especially those facing challenge and disadvantage.
Our current Trustees tell us that volunteering in such a significant role is hugely energising and satisfying. They enjoy the opportunity to engage in strategic conversations with leading thinkers, and to influence practice at the highest levels. This will be a stretching role for most people.
There may be many reasons you are considering becoming a Trustee. You might want to enhance your CV, build social and professional connections, or relish the challenge of something new. What we can guarantee is that, as a Curious Minds Trustee you will also gain the satisfaction of knowing that you're helping improve the lives of children and young people by creating more and better opportunities for them to engage in the very best arts, culture and creativity our region has to offer.
What would it involve?
Board meetings are held four times each year, with the option of attending remotely. In addition, we occasionally ask Trustees to volunteer to join thematic task teams or working groups. Trustees are also invited to attend Curious Minds' events and conferences throughout the year, to help them understand our work. If you haven't been a Trustee before, you might like to
find out more about the responsibilities of Trustees here
.
For more detail,
please read this description of the role of Trustee at Curious Minds
.
Interested?
Please send an email answering these two questions:
What skills, knowledge and experience (lived, or professional) would you to bring to the role of Trustee?
Why are you interested in being a Trustee for Curious Minds?
If you would prefer to do this by video, or another format, please send us the links to where we can view your answers. No more that 300 words or 2 minutes per question please.
Please send these to
sue.langfeld@curiousminds.org.uk
.
We are open to hearing from potential new Trustees at any time. However, we are currently actively recruiting as we have two Trustees stepping down soon. We would love to invite potential new Trustees to observe our board meeting on the 27th October. For this to be possible, we would need to hear from you by the 1st October 2021.
If you would like an informal chat about the opportunity first, please contact Derri Burdon (Curious Minds' CEO) on 07713094865 or email
derri.burdon@curiousminds.org.uk
.
Please note: As part of our commitment to diversity, we are focusing our energy on making sure our opportunities reach far and wide. We are aiming to make sure that 30% of applicants to become a Trustee are from people who are currently under-represented and we will try not to take the next step in the process until we achieve that.
---