New Trustees Appointed at Curious Minds
April 29, 2016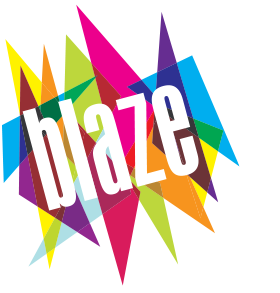 Blaze 'Harris Transformers' wins Heritage Lottery Fund support
September 30, 2016
The Atkinson in Southport is Sefton's major new 'cultural hub' with a museum, art gallery, theatre and library.
Thanks to investment from Heritage Lottery Fund The Atkinson opened its new Museum in February 2015 with Local History and Egyptology galleries. Discover Ancient Egypt showcases Sefton's unique Egyptology collection which had been in storage for over 40 years. Between Land and Sea tells the story of Sefton's ever-changing coastline, from pre-historic footprints to land-speed records and the latest communication technologies.
Since the museum opened we have been developing a programme of workshops and activities for local schools and colleges, families, young people and older people delivered by our pool of Creative Learning Practitioners. At the heart of our learning programme is our diverse collections of Local History, Egyptology and Fine Art which provides unique opportunities for unlocking curiosity through creative experiences and encounters with objects.
We are looking to expand our team of innovative, experienced and engaging Creative Learning Practitioners to deliver our Learning Programme centred around both our new museum and temporary exhibitions. You will be expected to work with the Learning Team to develop workshops based around objects in our collections as well as to deliver them.
We are looking for creative, outgoing individuals with a passion for bringing history and the arts to life.
Working across the Learning Programme you may be asked to deliver:
• Workshops with primary, secondary and SEN schools
• Teachers CPD opportunities
• Workshops for families, young people and older people
• Arts Award Discover & Explore or Bronze, Silver and Gold (if you are already trained as an Arts Award Advisor – though this is not an essential criteria)
As a multi-art venue we welcome applications from applicants with a range of skills and experiences including:
• History
• Music
• Dance
• Drama
• Visual Art
• Creative Writing
If you are interested in applying please send –
• Your current CV
• A covering letter detailing your relevant experience and why you are interested in this opportunity.
• Two references
The deadline for expressions of interest is 4.00 pm on 18 May 2016
If you are successful in the first round you will be invited to a taster day where you will meet staff and take part in an informal interview at The Atkinson on 27 May.
Please send applications to learn@theatkinson.co.uk
Please note that this is an application to join the Creative Learning Practitioner pool, which does not guarantee paid employment. The freelance pool are engaged on an ad-hoc basis, as and when workshops and projects are available. Rates of pay are project and funding dependent, and on some occasions may use a flat-rate for the duration of a project. Our standard rates are £75 for the delivery of a two hour workshop and £10 an hour for planning, admin and attending meeting.