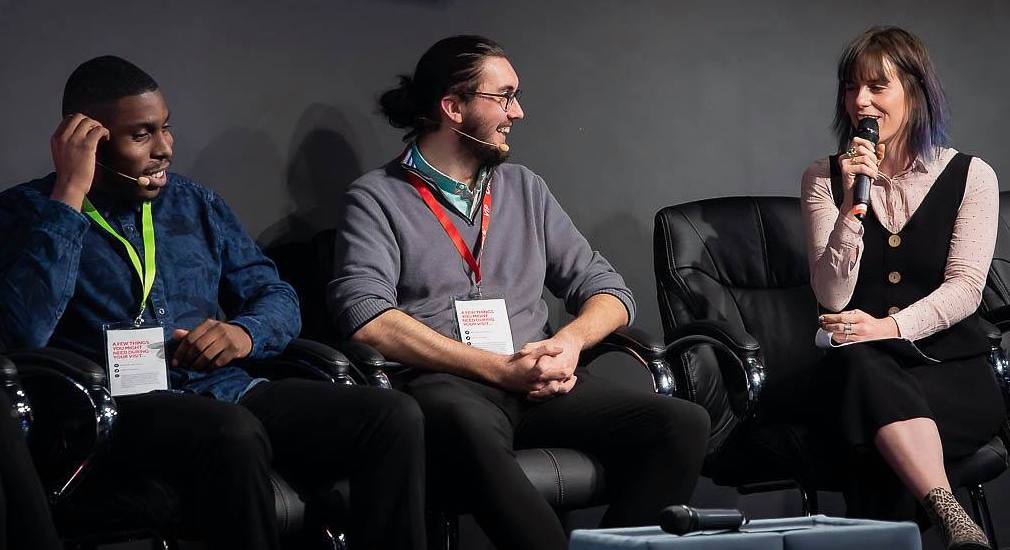 'Kickstart with Curious Minds' is a menu of wraparound support for young people currently undertaking a Kickstart opportunity.

Drawing on expertise from across the Cultural and Creative Industries and delivered in partnership with leading cultural institutions and innovative grass-roots organisations, the wraparound support offer focuses on the development of skills we know are essential for the world of work. Across all opportunities Curious Minds will facilitate networking between young people and creative professionals; to broaden their horizons, raise aspirations and improve their networks.

We have a menu of workshops and events that young people can sign up for.

This includes:
Skills Start One: 'Skills for the Creative Workplace', helping young people to understand what motivates them, what they find challenging and developing their confidence.
Self-Start: Designed to help young people's personal development, goal setting and how to articulate skills to future employers.
Creative Start: Opening the doors to the world of arts and culture, investigating the wide range of jobs available and developing a lifelong love and appreciation of the arts.
Skills Start Two: 'Looking for work in the creative and cultural industries', designed to help young people move on from Kickstart by developing their interview skills, CV writing and using their networks.
Skills Masterclasses
designed for Kickstart employees to upskill themselves as individuals and bring new skills back to their organisation
Spotlight on…
online showcase events highlighting pathways and progression routes into different parts of the creative sector and different ways of working.
Download further details here.
Costs
Bookings can be made for individual workshops or events, or for one of our packages. Delivery will be a Covid-19 friendly with modules hosted online.
Individual Bookings:
Half day workshops = £200 per workshop
Skills Masterclasses = £50 per masterclass
Spotlight On events = £50 per event
Package One
Skills Start (both sessions), Self-Start and Creative Start
Cost per person = £600
Where possible we recommend that learners follow the workshop order stated above to get the most out of them alongside their Kickstart journey. If this is not possible, then we are confident that they will still learn and benefit from their time with us.
Package Two
Skills Start (both sessions), Self-Start and Creative Start
A combination of two Skills Masterclasses or Spotlight On events of your choice
Cost per person = £675
Bookings Process
All of our workshops and events are available to anyone currently in a Kickstart job.
To book onto individual workshops and events, please use our
Eventbrite page.
To book one of our packages please email
kickstart@curiousminds.org.uk
A member of the team will then be in touch to process your request.
Further Information
If you have any questions, please email
kickstart@curiousminds.org.uk
and we would be happy to help.
Dates are given on a best endeavours basis and are subject to change. This website will be updated regularly. There are a limited number of places available per cohort. If demand is high, then we will look to run two groups side by side or make additional dates available where possible. If we do not have sufficient numbers to run a cohort, we contact you to discuss alternatives.
Registration
The core modules are open to anyone currently in a Kickstart job. To reserve your place,
please fill out this short registration form
. There are sections to be completed by both the learner and employer. Please return completed forms to
kickstart@curiousminds.org.uk.
A member of the team will then be in touch to confirm your place and outline the next steps.
For each cohort there will be a period of priority registration available to those employers who have previously notified us of their intention to use our wraparound support offer. This will end approximately 14 days prior to each cohort start date. After which any unclaimed places will be allocated on a first come first serve basis.
---