Creativity Exchange
February 5, 2021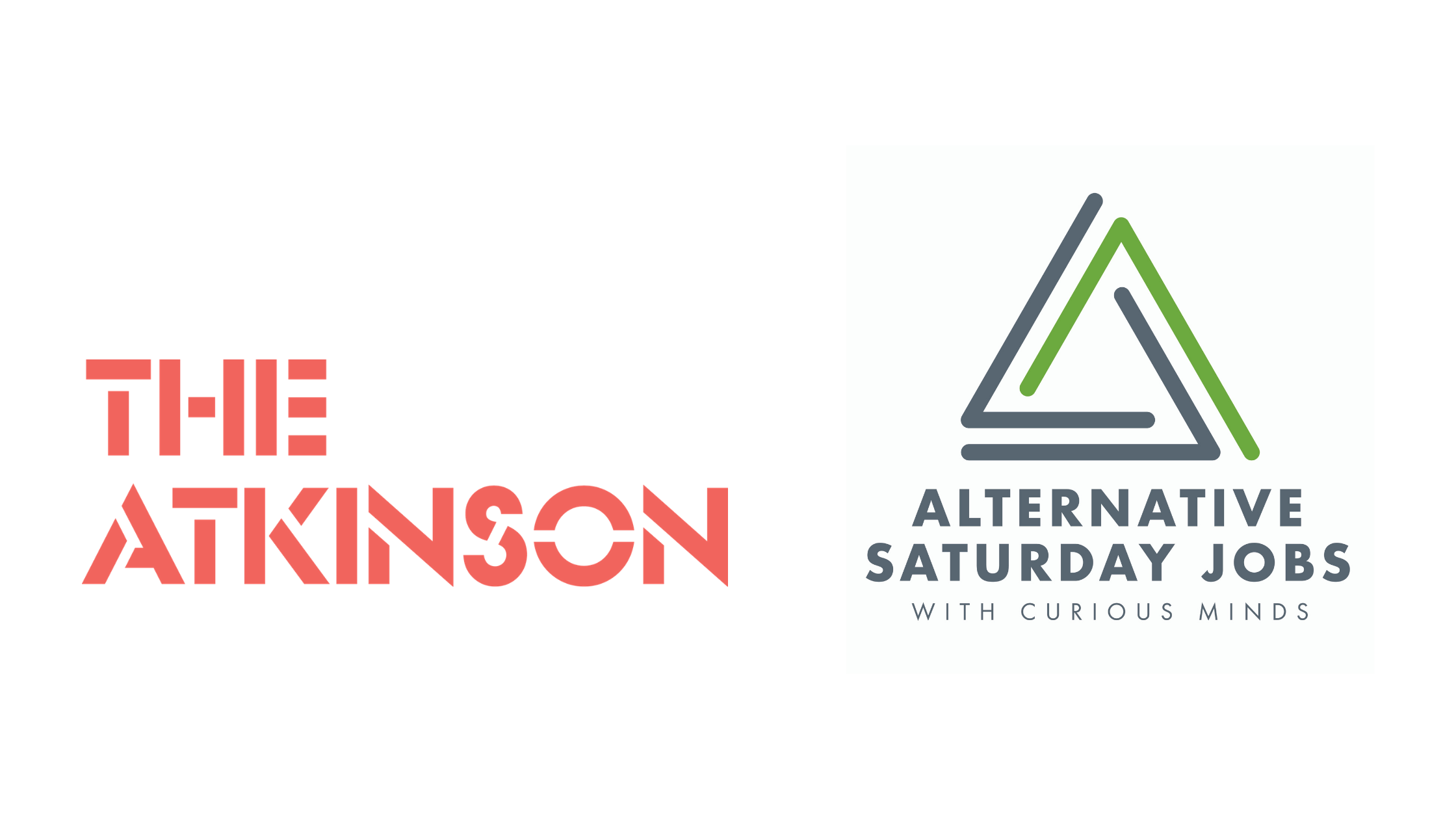 The Atkinson Alternative Saturday Job
February 15, 2021
Emma Rucastle, Outreach Arts Practitioner & Arts Award Advisor for TramShed Theatre Company, blogs about her experience delivering Silver Arts Award online, striving to keep inclusivity at the heart of the programme during the pandemic.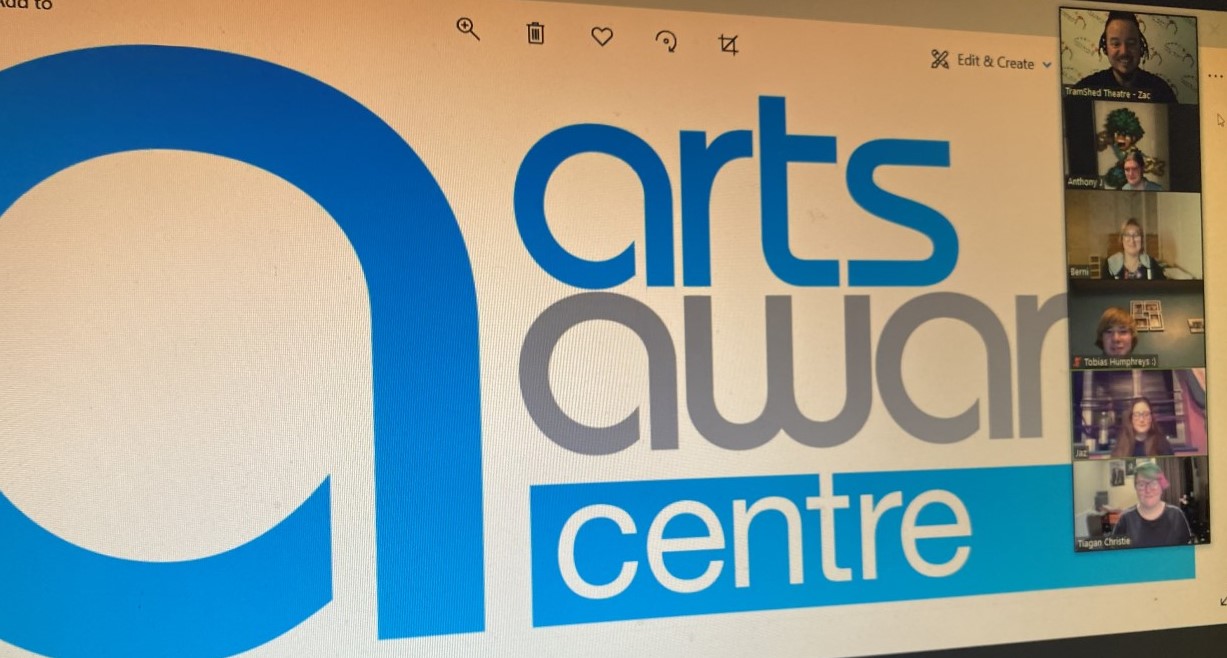 I have been delivering Silver Arts Award with a group of young people from
TramShed Inclusive Theatre Company
, via Zoom, since November 2020 and the Wednesday evening Arts Award session has rapidly become one of my favourite parts of the week. The young cohort is made up of lovely individuals, each one keen, committed, brave and curious. It's a privilege to watch them navigate their Arts Challenges, learn about careers in the inclusive arts, share triumphs and obstacles and much more, all while also living through a global pandemic!
The structure of the Arts Award qualification, always highly inclusive, has proved extremely flexible, resilient and easily transferable to online delivery and facilitation. We have warm-ups each week, often chosen and led by the young people themselves; discussions take place in breakout rooms and documents, videos and weblinks are screenshared, as are communal whiteboards for whole group planning and reviewing. One of my favourite sessions to date was when my TramShed colleagues all came into our session and, in separate breakout rooms, were interviewed by the Arts Award candidates about careers in the inclusive arts. The atmosphere was lovely and a great deal was shared and learned by all.
Here are some of the things the young people themselves have to say about their Arts Award experiences so far:
"What I love about Arts Award is meeting new people and learning new things about the arts. It's nice to meet and socialise with new people that have the same goal as you, to complete the Arts award, plus it's nice to find out things you have in common with others that you may not have known you had."
"The things I find valuable about the Arts Award are the skills I am learning both now and for my future career. I am increasing my knowledge of zoom, organizing and working towards my Arts challenge. I gain skills that help me to socialise better as sometimes I feel socially awkward. It is also helping my confidence as I have taught two warmup activities to the full group. I would not feel confident to do this anywhere else."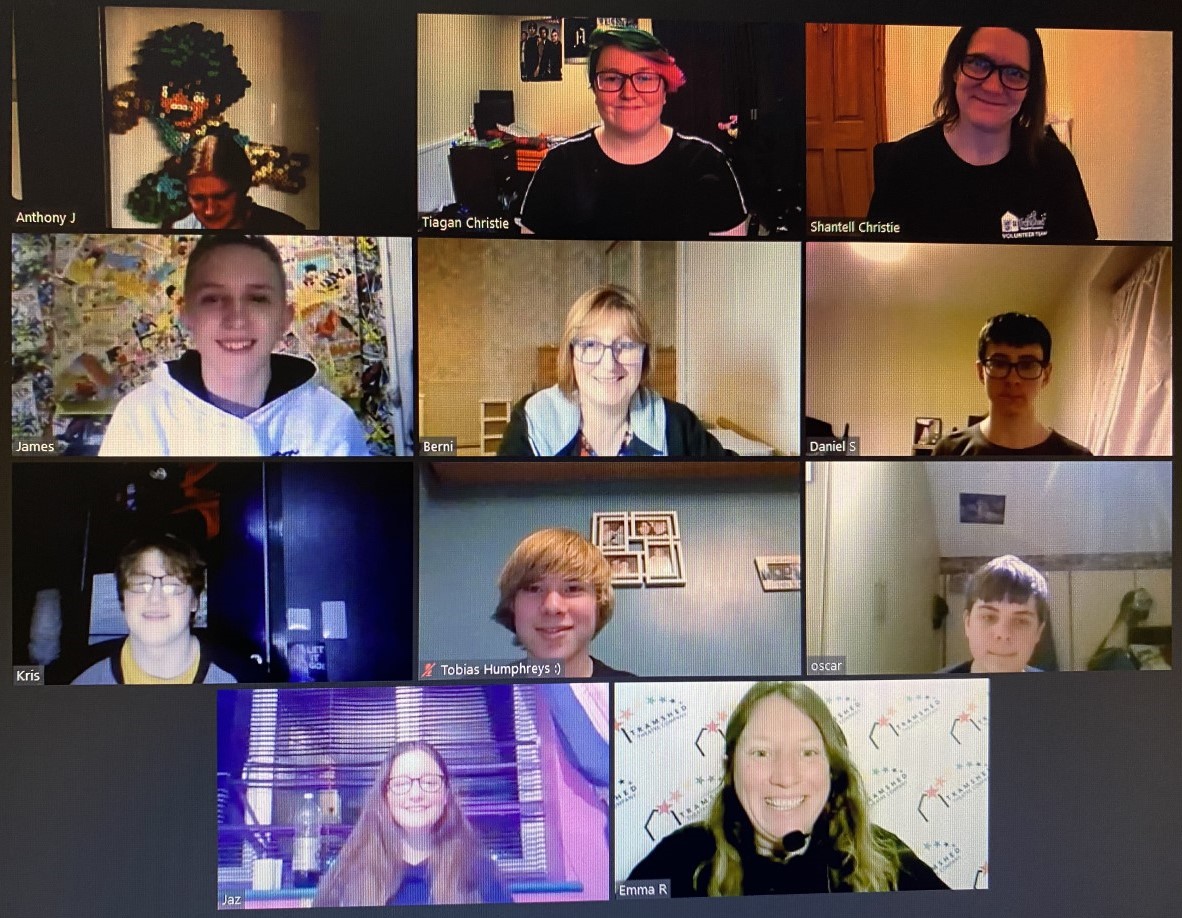 "The biggest reason I enjoy the Arts Awards is being able to discover new ideas, environments, techniques, artists and people through the arts. In my Bronze Award I found myself watching my first theatre performance at the Blackpool Opera House. This was an enjoyable experience that opened me up to the idea of performing and theatre shows. In my Silver Arts Award, I am impressed with how things have been able to keep moving using technology. I have found myself to be enjoying the zoom sessions as I am able to share my ideas and take part in a group despite COVID-19. So far, I have created a game and had a great laugh as I discover just how much things just do not seem to go to plan. To sum things up I find the Arts Award an exhilarating endeavour where I can discover both new things, people, friends, and parts of myself that I did not know existed."
With chosen Arts Challenges that include stop-go animation, script-writing, developing improvisation skills and guitar and saxophone performances, the next few weeks look busy and exciting for the TramShed 2021 Silver Arts group. I am also very much looking forward to the projects they choose for their Arts Leadership Unit over the Spring and Summer. In this still all-too-strange and unsettling time, it is fantastic to be a part of something so positive and something that clearly makes a real difference to the lives of the young people who take part.