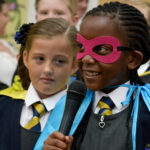 The Power of Words
June 16, 2023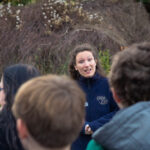 Exploring Inclusive Evaluation
July 13, 2023
Reflections on Strategic Work with Children and Young People in Education, Culture and the Arts.
A new report has been published, which charts the development of the network of Bridge Organisations - reflecting on their collective achievements in delivering better outcomes for young people.
Established in 2012 and funded by Arts Council England, the Bridge Network was a connected group of ten organisations, all with a focus on delivering better outcomes for young people through more integrated working between the arts, culture and education sectors.
The new
#BridgeReport
, written by Dr David Parker, reflects on the network's collective achievements and ways of working and considers some of the nuanced spaces it filled.
By fostering aspiration and ambition, building local strategy and vision, extending and improving the quality of youth voice, the Bridge Network utilised many strategic approaches to make change happen.
Dr Parker's report was commissioned by all 10 former Bridge Organisations and is
published with the support of the Cultural Learning Alliance
.
The Impact of the Bridge Network in Numbers
Produced to accompany the #BridgeReport, the infographic below quantifies some of the huge impact that the Bridge Network achieved for young people's cultural education, and demonstrates what can be achieved through coordinated local brokerage and knowledge.