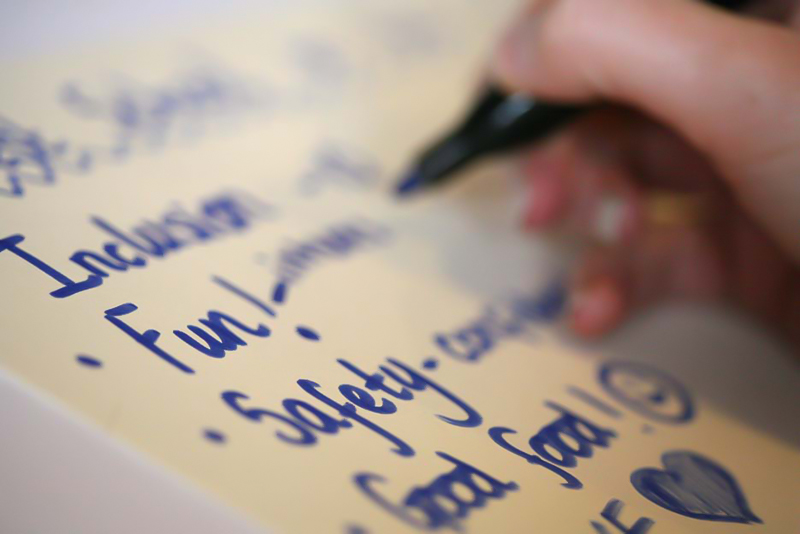 Nurturing Creative Partnerships in Lockdown
February 24, 2021

Surging Forward in Sefton
March 10, 2021
Open letter to Rt Hon Gavin Williamson CBE, Secretary of State for Education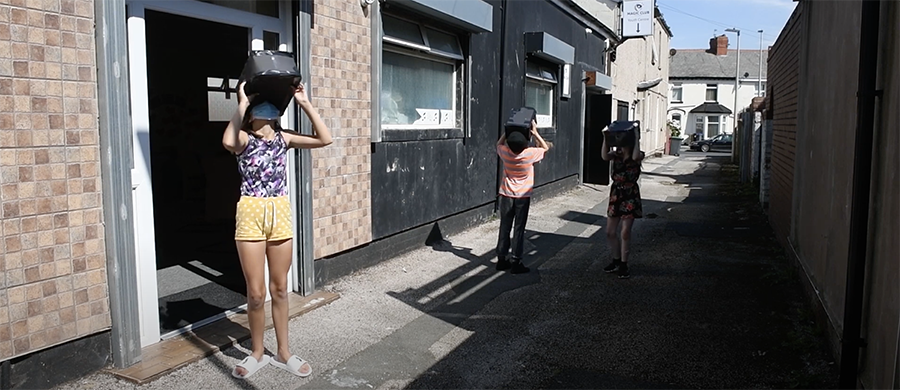 Dear Secretary of State,


This summer it's time to pass the education recovery baton to the nation's expert army of creative educators, to give our children a summer of creative fun, friendship and freedom wherever they live.

We welcome last week's announcement that £200m of the government's 'education recovery package' is to be ring-fenced to deliver face-to-face summer schools with a focus on incoming Year 7s. We are writing to urge you to think differently about how this summer learning offer should be delivered.

School leaders and teachers across the country have been working tirelessly throughout the pandemic to provide a high quality education to our children and young people. We feel strongly that the burden should not fall on them to plan and deliver holiday learning provision.

We also have a nation of children and young people that have adapted quickly and valiantly to virtual, online learning with a level of resilience that only children can show. That said, there is widespread concern about the impact of Covid-19 restrictions on their mental health and wellbeing. As we emerge from another period of sustained lockdown, children and young people across England deserve to be able to look forward to a summer of creative freedom, friendship and fun as they reconnect with their friends and community. Incoming Year 7s especially need access to summer learning opportunities to grow their confidence and practice their social skills so that they are ready to learn at secondary school.

Last year Curious Minds and 96 cultural organisations and teaching artists from across the North West collaborated to deliver compelling 'on the doorstep' summer learning clubs to meet the social, emotional and educational needs of children transitioning to secondary school following lockdown. Inspired by what we achieved together and by the positive feedback from the children, their families and schools, we want to remind you that across the country there is an expert army of creative educators ready to take the education recovery baton from teachers this summer, to ensure high quality summer learning provision is in place for incoming year 7s – wherever they live.

Many of these dedicated and skilled educators are cultural freelancers and creative practitioners whose livelihoods have been dramatically affected by the Covid-19 crisis. Aiding their recovery so we don't lose this vitally important section of the children's workforce brings an additional benefit to this approach. The school-artist partnerships forged this summer could go on to make a significant contribution to wider education recovery plans over the coming months and years.

We know from recent experience that the educational expertise within the cultural sector can be mobilised rapidly, at scale, to deliver the recovery learning outcomes children and young people need.


We call on the UK Government to use funding ring-fenced for Summer Schools to mobilise the vast army of professional educators that exists within the nation's cultural sector, to deliver a compelling programme of summer learning activity to meet the post-lockdown learning and wellbeing needs of our children and young people.
We would be delighted to work with you and school leaders to make this happen.

Signed by
Derri Burdon, CEO of Curious Minds
On behalf of Curious Minds and the Bubble Up Delivery Partners
Do you support Derri's message?
You can add your signature to this letter using the form below. A list of signatories (name with role or organisation where provided) will be published on this page and updated at least daily.


Curious to know more about what Bubble Up has achieved for children and cultural practitioners in the North West?
Take a look at some of our video case studies:
The following people have also registered their support:
Emily Bowman
Deputy CEO, The Mighty Creatives
Lindsey Hall
CEO, Real Ideas Organisation
Jenna Omeltschenko
National Theatre
Edenamiuki Aiguobasinmwin
Director, Break Dance Manchester/Elevate Young Minds
Colette Whittington
Freelance Artist
Chris Hotchkiss
School Governor
Henry Iddon
Artist
P. Bury
Artist/Youth Worker/Arts Award Practitioner
Buzz Bury
Director, International and Creative Engagement
Rachel Ralphs
Teacher of Fine Art
Hayley
Teacher
Karen MacDougall
MacDougall Arts
Maria Paul
Nwoko Arts
Rosi Lister
Chief Executive
Liz Davidson
Headteacher
Michael Appleyard
Director, steppingstonescreative
Paul Carney
Education Consultant
Petra Matthews-Crow
Art Teacher
Gemma Webb
Outdoor Creative Practitioner
Michele Nurnberger
Art Teacher
Jess Rotherham
Development Manager, Arts At The Mill CIC
Lisa Michelle Johnson
Artist and Art Teacher
Sarah Stafford
Head of Music, Bedford High School
Helen Stalker
Director & CEO, The Turnpike
Mike Morris
Co-Director, Writing on the Wall
Lisa Taylor
Headteacher
Janet Madden
Head of Arts
Martyn Lucas
Freelancer
Elaine Abraham
Teacher
Lucy Mitchell
Curriculum Area Leader, Drama
Delyth Williams
SEND Teacher
Rebecca Friel
Odd Arts
Louise Robson
Wigan STEAM CIC
Melanie Diggle
Mid Pennine Arts
Sophie Barrow
Freelance Artist
Sandra Dartnell
Partnership Manager NW, CCSkills
Samira Al-Obaidi
Local Gov Officer and Cultural Organisation Trustee
Sarah Pickering
Teacher
Louise Farrington
Co-Director, Act for Action
Robert Sproule
Yvonne Heywood
Assistant Headteacher
Karen Backhouse
Museum Manager
Ceri
Head of Department
Katie
Teacher
Gabrielle Ayling
Art & Photography Teacher
Annie Ramwell
Teacher
Emma Clarke
Arts Worker
Bettina Carpi
Freelance Dance Artist, Company Carpi
Millie Davis
Graphic Designer
Ruth Hawkes
Creative Practitioner, Pure Wellbeing Arts
Dawn Worthington
Learning Officer, Harris Museum, Art Gallery & Library
Kate Allerston
Artistic Director, A Place for Us CIC
Karl C Newsam
Creative Practitioner
Michelle Hawke
Deputy Headteacher
Aidan Jolly
Course Director
Harriet Warnock
General Manager, Collective Encounters
Victoria Stevens
Take 5 Engagement CIC Ltd
Alison Quemby
Teacher and Parent
Katy Egan-Daynes
Cultural Skills and Training Coordinator, Factory Academy
Louise
Head of Art
Tracy Birch
Teacher
Andrew Darron
CEO, Groundwork Cheshire Lanacshire & Merseyside
Collette Watson
Charity Management
Kris Ferley
Concerned Parent
Adriana Buonfantino
YEAP
Caroline Fisher
Faculty Leader of Art, Craft and Technology
Chris
Art Teacher, The Duke of York's Royal Military School
Sally Gorton
Curious Minds
Helen Brady
Freelancer
Anthony Hadfield
Forest School Leader
Steve Fairclough
Freelance Creative Artist/Facilitator
Cathie Higginson
Artist
Lisa Carey
Year 6 Teacher / English Lead
Jenny Harris
Freelance Drama Practitioner
Sam Stanworth
Janine Waters
Artistic Director, The Edge Theatre & Arts Centre
Catriona Stewart
Headteacher, Kingsmead Primary School
Jill Lenney
Parent
Matt Wardle
Creative Producer, North West Drama
Annie Pendrey
Freelancer
Liz Dees
Creative Director, APUS Productions
Emily Edwards
Creative Practitioner
Sarah Lockwood
Lecturer in Dance
Andy
Parent
Steven Dexter
Glossop Creates
Lucy Turner
The Whitworth
Leonie
The Bureau Centre for the Arts
Anne Woolley
Retired Government Officer
Helen Smith
Elena Tompkins
Parent
Meg Fenwick
Theatre Practitioner
Sue Clegg
SEN and Art Teacher
Elaine Humpleby
Head of Visual Arts
Sarah Lanchin
Martine Gum
Headteacher, St Joseph's Winsford
Ian John Devereux Roberts
Frodsham Manor House School
Rachel Allenden
Teacher
Jeanne Raymond
Senior Leader, St Joseph's Catholic Primary School
Elizabeth Grace Bennett
Teacher
Matt King-Sayce
Head of Drama/Arts co-ordinator, Stockport Grammar School
Stewart Parsons
Loud in Libraries CIC
Ceri Halley
Deputy Headteacher (Primary)
Amy Burdon
Director, WigLe Dance CIC
Alison Redmond
Creative Arts Leader/Teacher
Emma Robertson
Art Teacher (Secondary)
Jenny
Director, Bass Drum Nation CIC
Steve Moffitt
A New Direction
Ali Kahn
Comedy Drama Facilitator
Erica Flynn
SEN Teacher
Mel Narongchai
Headteacher
Jane Gordon
Director, Crafters & Makers
David Wearing
School Principal
Daniel Ballard
Headteacher
Cate Madden
Culture Lead, Edsential CIC
Jaffer Hussain
Trustee, Curious Minds
Ivan Wadeson
Manchester City of Literature
Amelia Hall
Young Associate, Curious Minds
Steph Meskell-Brocken
Artistic Director, Minerva Arts
Wendy Dunn
Artistic Director, Rocket Theatre Group
Louise Woolmer
Art Teacher
Hannah Jones
Teacher of Art
Bernie Furey
Director, Heart Alliance
Alice Rope
The New Broadwalk Pupil Referral Unit
Hannah Gaunt
The Turnpike
Gaynor Walker
Head of Art & Design
Susan M Coles
Arts Creativity Consultant
Kate Lloyd
Teacher
Ruth Raban
Partnership Manager, UCLan
Steven Galway
Art teacher, Oulder Hill Community School
Andrew Harwin
Art Teacher
Olivia Peers
Artistic Director, Born and Bred Dance Theatre
Vicky Tyrrell
Freelance Educator
Mark Smith
Senior Lecturer, LJMU
Anne-Louise Quinton
Art Education Consultant
Laura Silcock
Curriculum Leader for Art and Photography
Catherine Dillon
Research & Evaluation Consultant
Hannah Whitlow
Blaze Arts
Jennifer Riding
Head of Learning, The Lowry
Ruth Heritage
Artistic Director, They Eat Culture
Lauren Tucker
Creative & Cultural Learning Producer, Tuckshop Dance Theatre
Shane Conner
Jo Harrop
Placed
Danika Simpson
Young Associate, Curious Minds
Jeanne Edwards
University of Northampton
Cath Ford
Cath in the Attic
Ben Mellor
Youth Theatre Director, Collective Encounters
Alison Williams Southern
Independent Educator
Lisette Halgarth
Teacher of Art
Jo Sliwa
Director of Creative Arts, Abraham Moss Community School
Karen
Chair, Curious Minds
Mahboobeh Rajabi
Artist, Filmmaker and Performer
Colette Crosdale
Unity Arts Manchester
Jayne Everiss
Secondary Teacher / Artist
Andrew Stewart
Parent and School Governor
Tessa Buddle
Freelance Theatre Maker
Rachel Bullen
Teaching Assistant
Patricia Fenwick
Concerned Grandmother
Nina Jensen
Debbie Hepplestone
Art Teacher
Belinda Sarstedt
Sarah Thornton
Artistic Director, Collective Encounters
Saul Argent
Hope Streets Project Manager, Curious Minds
Ellie
Teacher and SLiCE
Claire Tymon
Tom Edwards
Curious Minds
Tab Neal
Caz Brader
Executive Director, Action Transport Theatre
Sue Gibbons
Curriculum Leader for Art
Kelly Allen
Director of Programmes, Curious Minds
Emily Reid
Hywel Roberts
Create Learn Inspire Ltd
Dilys Finlay
Art Specialist Teacher
J A Ovington
Childhood Studies Lecturer
Sam Wright
Teacher
Lauren Colville
EFYS Teacher
Felicity Goodman
Freelance Writer and Storyteller
Ed Finch
Dartmoor MAT
Joanne Ruddock
Insight Director
Wendy Boyers
Umbrella arts
Sophie Timmerman
Supply Teacher
Susan Coleman
Parent
Carolyn Murray
Dot-art Schools Project manager
Rhianne
Receptionist in Sport Industry
Stuart Dunne
CEO, Youth Focus North West
Sarah Elder-Keating
Amanda Duke
Recently retired Teacher
Elizabeth Draper
Education/English Specialist
Kezia Barker
Lecturer, Birkbeck University of London
Lou Mycroft
Joyful Education
Emma Burgham
Alice Broomhall
Parent
Sharon Wyatt
Horn's Mill Primary
Roxanne Warren
Freelance Artist
| | |
| --- | --- |
| Jo Fletcher-Saxon | Assistant Principal |
| Rachel Jones | Headteacher, Kingsley St John's |
| Mark Joule | Headteacher |
| Andrew Ross | Principal, Rudheath Primary Academy and Nursery |
| Jenna Farrelly | Attendance Officer |
| Alina Burwitz | |
| Adam Holloway | Cheshire Dance |
| Louise Hesketh | Cultural Education Manager, Curious Minds |
| Steph Cade | Childer Thornton Primary School |
| Cate Penny | Teaching Assistant |
| Kirsty Lymer | Teaching Assistant |
| Lee Brennan | Programme Manager |
| Zac Hackett | TramShed Theatre Company |
| Sue Blackburn | Curious Minds |
| Denise Jones | Development Manager, Liverpool Libraries |
| Amina Atiq | Freelancer |
| Sarah Atter | Creative Music Practitioner |
| Jane Parkinson | Deputy Head, MSPRU |
| Ruth Evans | Teaching Assistant |
| Helen Thackray | Programme Manager, People's History Museum |
| Bernadette Claire Hughes | Director, Rainford Design studio |
| Louise Roberts | Headteacher |
| Nicola Delaney | Teacher |
| C Stewart | Kingsmead Primary School |
| Caroline Daly | Artist Educator |
| Helen Kelly | Norley CE Primary School |
| Denise Bowler | Constituent Museum Curator, The Whitworth |
| Matthew Hover | Headteacher |
| Helen Kelly | Teacher of Music, Performing Arts and English |
| Jenny Rawling | Parent |
| Teresa Baggaley | Cultural Education Manager, Curious Minds |
| Josephine Hepplewhite | Independent Creative Educator |
| Alice Demba | Cultural Education Manager, Curious Minds |
| Sophie Mackreth | Youth Arts Programme Manager, High Peak Community Arts |
| Lindsey Atkinson | Community & Young Person Coordinator, Tullie House Museum and Art Gallery |
| Tom Graham | Work in Film/TV |
| Jess Miller | |
| Kathryn Delaney | Principal, Little Voices Cheshire West |
| Julie Chambers | Headteacher, Willaston CE Primary School |
| Nicola Noon | School Improvement Officer |
| Hannah Kelly | Trainee Teacher |
| Cheryl Dawson | Teacher/Learning Through Art |
| | |
| --- | --- |
| Dr. Nick Owen MBE | CEO, The Mighty Creatives |
| Sam Robinson | Primary School Teacher |
| Christine Meadows | Teacher and workshop Leader, Flamenco |
| Andy Yates | Creative Producer, Open Eye Gallery |
| Emmy | Freelance Director and Facilitator |
| Jayne Davies | Freelancer |
| Stef Leigh-Ford | SEN Keyworker |
| Sarah Hall | Creative Director, Blue Moose Dance |
| Hannah Baldwin | Head of Partnerships & Place, Curious Minds |
| Clare Fildes | Dance Artist / CAT Administrator, The Lowry |
| Adele Whitehead | Primary Teacher |
| Alan Brown | Headteacher, Oldfield Primary School |
| Rachel Scanlon | Artist |
| Wai Sum Chong | Rhythm Circle |
| Greg Mickelborough | Development Manager, Frame LCEP |
| Claire Sharples | Creative Research, Development and Evaluation |
| Sean O'Hare | Director, MAKO Create |
| Patricia Lankester | Yes |
| Alfred Mvula | Teacher at FPHS |
| Jilly | Volunteer Coordinator at a Heritage Site |
| Elaine Little | Head of Visual Arts |
| Christina McHugh | |
| Nicola Schofield | Writer |
| Ross Allan | Teacher, Blackpool SIxth Form College |
| Sally Stephens | Secondary Teacher and Parent of Year 6 Student |
| Vicky Lomax | Community Artist, Jamboree Arts |
| Tamsin Fitzgerald | Artistic Director, 2Faced Dance Co |
| Sue Caudle | Artistic Director, DIY Theatre |
| Steven Roper | Whitworth Art Gallery |
| Louise Nulty | Project Manager, The Studio |
| Gemma Potter | Self Employed Artist |
| Christine Lindsay | Teaching Assistant |
| Steph Hawke | Chair, Mid Pennine Arts |
| Neil Fazackerley | Head of Service, Local Government |
| Rosie Fenwick | Teacher |
| Sue Davis-McCoy | Headteacher |
| Sophie Mahon | Artist |
| Jamie Rennie | Artist and Charity Manager |
| Mark Robinson FRSA | Founder, Thinking Practice |
| Hanna Lambert | Programmes Coordinator, Curious Minds |
| Jo Smith | Artist/Curator at Technically brilliant CIC |
| Ross Hunter | Teacher |
| Elizabeth Chapman | Gorse Hill Studios |
| Joe | Director and Facilitator |
| Harriet | Student Teacher |
| Maisie | |
| Jo Stone | Director of Drama |
| | |
| --- | --- |
| Jessica Conran | Library Assistant/Parent |
| Steve Blackburn | Grandparent |
| Farai Nhakaniso | Project Lead |
| Natasha | Drama Teacher |
| Kevin Tennant | |
| Alex Bird | |
| Sheila Moss | Grandparent and Educator |
| Elizabeth Harding | Youth Work Consultant and Chair, Unity Arts |
| Martin Sadler | Director, Move2Change |
| Hebe Reillu | Freelance Community Arts Practitioner |
| Holly Ball | Head of Careers & Employability, Curious Minds |
| Louise Govier | CEO, Artswork |
| Jenny May Morgan | Jenny May Morgan |
| Diane Mcloughlin | Artist/Tutor |
| Liz Thorpe | Learning Officer, People's History Museum |
| Jane Anthony | Executive Dean, University of Central Lancashire |
| Claire Bennett | Teacher |
| Andria Zafirakou | Teacher |
| Alice Bunker-Whitney | Project Manager, Writing on the Wall |
| Becky Atherton | Artfl |
| Grace Manley | Retired |
| Rachel Bailey | |
| Kate Buirski | Art Craft Alternative Learning Tutor |
| Stephanie Portersmith | Well Arty |
| Tracey Curren | Teacher |
| Kathleen Mary Smith | Professor Emeritus of Drama, University of Chester |
| Manjit Shellis | BEP Assistant Director, Wider Learning |
| Emily Harwood | Participation & Learning Manager, The Lowry |
| Jennifer | Teaching Assistant |
| Simone Wilkie | Nana |
| Leanne Kirkham | Director of Learning |
| Clare Wilson | Counsellor, Secondary school |
| Laura Nathan | Volunteer Coordinator and Art Tutor |
| Jean Edwards | |
| Kelly Jobber | Deputy Headteacher |
| Hafsah Naib | Working Class Film School |
| Alex O'Toole | Chair, Arts Lancashire |
| Amy Hailwood | Freelance Theatre Director & Facilitator |
| Tefaney Stewart | Teacher |
| Sara Parker | |
| Maria Barrett | Associate Professor, University of Warwick |
| Tracy Aston | |
| Chris | |
| Gary Donaldson | Ex-Teacher |
| Ed Barrett | |
| Linda Baker | |
| Norma Foulds | Artist |
| Gemma | Learning Facilitator |
Lorraine
Multicultural Dance
Iona Baillie
Freelance Art Educator
Sue Harding
Rachel Graham
Gill Brailey
Director of Learning
Laura Hennessy
Freelance Drama Education Practitioner
Polly Hadzis
Teacher
Laura Arstall
Teacher
Rebecca Weaver
Programming and Marketing Manager, King George's Hall
Ursula Crickmay
Music Education Lecturer, University of Exeter
Elizabeth O'Hanlon
David Wheway
Senior Lecturer
Hannaa Hamdache
Arts Alliances Coordinator, The Mighty Creatives
Shena Edwards
Arts Co-ordinator, Peterhouse School
Mel Evans
Visual Arts Technician, Blackpool Sixth Form College
Lucy Nicholson
Dance Lecturer, UCLan
Miriam Rathore
Blackburn Central High School
Mustafa Hassan
Project Officer, Lancashire BME Network
Lauren Zawadzki
Deco Publique
Curtis Watt
Multidisciplinary Artist
Claire Eichhorn
Parent
Annie Anderson
Freelance Creative
Kate Higham
Creativity Works Preston
Louise Ashcroft
Director, Aunty Social
Maria Brewster
Rule of Threes Arts
Shulah Jones
Head of Business Strategy, Hugh Baird College
Sue Cotton
Child Action Northwest
Steve Egan
CEO, Creativity Works Preston
Stephen Whittle
Principal Manager, The Atkinson
Sarah Fisher
Exec Director, Open Eye Gallery
Gaynor La Rocca
Imaginarium Theatre
Rob Keeley
Children's author and workshop leader
Julie Lamin
Teacher/Author>
Jessica Egan-Simon
Producer, Action Transport Theatre
David Webster
Partnerships and Opportunities Manager, Buzz Hub St Helens CDP
Joe Booth
Director, Aunty Social CIC
Diane Churchill
S&l Teaching Assistant & Parent
Lynn Radcliffe
WBC
Sarah Golding
Freelance Producer
| | |
| --- | --- |
| Suzanna Symons | Freelance Creative Arts Educator |
| Sharon Healy | Learning Co-ordinator |
| Christina Hughes | Arts Facilitator |
| Claire Griffiths | Photographer |
| Jill Reidy | Photographer, Red Snapper Photography |
| Samantha Simpson | Sam Simpson Art |
| Anne Cameron | |
| Catherine Mason | |
| Catherine Peters | Artist & C.I.C Director |
| Liz O'Neill | CEO, Z-arts |
| Catherine Mugonyi | Director, Aunty Social CIC |
| Myra Boyle | Retired Teacher |
| Kerry Howarth | Primary School Art Specialist |
| K Hooper | |
| Steven Bogle | Developing Differently Education Services |
| Julia Deering | Museum Teacher & Artist Educator |
| Gaynor McHugh | Creative Co-ordinator |
| Scarlett Mosnier | Freelance Arts Producer & Parent |
| Jane Dudman | Freelance Artist/Project Manager |
| Julie Lightfoot | Business Owner & Life Coach |
| Jane Andrew | HOS Creative Arts, Trafford College Group |
| Joanna Wenman | Museum Learning & Community Officer |
| Nicolas Carrillo | Lecturer, Trafford College |
| Nikki Darham | |
| Christina Lydo | Young People's Program Manager, HOME |
| Nina Hajiyianni | Artistic Director |
| Alison Breadon | |
| Rosannah Jones | Engagement Coordinator, MIF |
| Sohelie Khan Zafar | Teacher |
| Angela Baggaley | Care Leaver Personal Advisor |
| Sarah Barnes | Parent |
| Anthea Youn | Education Services Officer, MNH |
| Kathryn Welford | Leeds Culture Trust |
| John Whall | Dogotal Participation Curator, QUAD |
| Anthony Briggs | Culture Co-op (Lancaster CEP) |
| Debbie Cooper | Creative Producer, QUAD |
| Sian Berry | Company Director, 3rd Sector Arts Organisation |
| Pablo Guidi | Director, Liverpool World Centre |
| Rick Walker | director |
| Jane Bellis | Art and Soul Tribe CIC |
| Hester Cockcroft | Awards for Young Musicians |
| Sanpreet Janjua | |
| Lindsey West | Head of Finance, Heart of Glass |
| Annie McCourt | Lecturer in Learning and Teaching in the Arts |
| Lucy Byrne | dot-art |
| Jo Harrop | Director, PLACED |
| Hannah Turner | Operations and Communications Director, Awards for Young Musicians |
| Zoe McLain | Education Development Manager, Wordsworth Grasmere |
| Steven Cumbo | Lower Darwen Primary School |
| Jenny Hill | Wordsworth Grasmere |
| Vicki Greer | Stronger Communities Programme Manager, Cartwheel Arts |
| | |
| --- | --- |
| Rob Elkington | Director, Arts Connect |
| Lucy Hatherell | Girlguiding Leader & Arts Award Assessor |
| Tina Thomas | Director, Upbeat Academy |
| Olivia Umpleby | |
| Amy Brow | Host |
| Hannah Catlow | M&S |
| Cathie Hartley | Parent |
| Tamara | Parent |
| Ruth Spencer | Senior Lecturer in Dance Performance and Teaching |
| Kristy Lang | Parent |
| Sarah Beale | Girlguiding Cumbria South |
| Joanne Lawson | |
| Darren Leadsom | Education and Inclusion Manager, More Music |
| Laura-Kate Pontefract | Laura-Kate Draws |
| Julie Ward | Co-chair, Our Shared World Purposeful Policies Working Group |
| Ben McCabe | Creative Producer at More Music |
| Karen Thornhill | Bid Manager, Eric Wright Civil Engineering |
| Janet Heald | Unit Manager, Education |
| Kate Buirski | Arts and Craft Alternative Learning Tutor |
| Kirsty Rose Parker | The Evaluator |
| Jenny Natusch | Founder, Escape2Make |
| Sarah Giddens | Lecturer & Reader in Choreographic Practices |
| Candice Satchwell | Professor of Education, UCLan |
| Louisa Wright | The Mighty Creatives |
| Penny Collinson | University Lecturer & Mum |
| Sally Gilford | Artist |
| Cathy Davies | Headteacher |
| Tracey Large | School Administrator |
| Helen Ward | Managing Director |
| Karen Blackburn | |
| Giorgio de Carolis | UCLan |
| Maria Yates | |
| David Spoors | Architect |
| Laura Kendal | Freelance Dance Education Artist |
| Helen Gould | Co-director, LPM Dance |
| Melanie Whitehead | The Electric Sunshine Project CIC |
| Nick Corston | STEAM Co. |
| Nicky | Artist |
| Rosie Hilditch | Teacher |
| Sandra Standen | Grandma |
| Amanda Owen | Learning and Development Consultant |
| Jan Dowd | Parent |
| Han Duijvendak | Director, HANDSTAND Productions Ltd |
| Amy McDowall | |
| Gerard Booth | Head of Service, Oldham Music Service |
| Abby Kilfedder | artscool |
| Leah Biddle | Culture Warrington |
| Nick Hunt | Mid Pennine Arts |
| Miriam Mussa | Head of Community Engagement, Liverpools Royal Court Theatre |
| Rachael Parry | Teacher |
| Elaine Lees | Museums and Schools Coordinator, Pennine Lancashire |
| Clare Putwain | Co-Director of Learnerama Ltd |
| Carole Trenaman | Creative Educator |
| Bethany Smith | Learning Facilitator |
| Nicola Hawkins | Teacher |
| Kevin Hewitson | Director, Advocating Creativity |
| Lucy fiori | Actress/Drama Practitioner |
| | |
| --- | --- |
| Helen Unsworth | Unilever |
| Trev Fleming | Freelance Performer |
| Nicole Behan | Co Artistic Director |
| Aiden Brooks | Lecturer, Arden School of Theatre |
| Lee Hithersay | Artistic Director |
| Emma Dyson | Relay Community Arts CIC |
| Gillian Hardie | Actress |
| Chantal Loiseau | Creative Producer |
| Ann Hardy | SENCo MSPRU |
| Sally Hendry | Company D.N.A. |
| mairbull | Education Officer |
| Peter Rushton | Head of Sixth Form |
| Willo Williams | |
| Belinda Schofield | Assistant Headteacher |
| Ed Matthews-Gentle FRSA | Creative Lancashire & Crafts Council Board Trustee |
| Christina Legg | |
| Peter Moss | Preston City Council |
| Christine Hope | Drama Teacher/Facilitator |
| Carrie Philip | Museum Learning & Outreach Manager |
| Kelly | Higher Education Lecturer |
| Becky Smyllie | Art for Wellbeing Coordinator, Cartwheel Arts |
| Sarah Marrion | Wirral Hospitals' School |
| Wictor Koch | Freelance Creative |
| Samantha Giblin | Little Actors Theatre Company |
| Sarah Campbell | Arts and Culture, University of Exeter |
| M Bondesio | Coach and Consultant |
| Kay Crook | Artistic Director, Chhaya Collective |
| Julia Johnson | |
| Stephanie Leach | Leamington Community Primary School |
| Kate Lund | Brewery Arts Centre |
| Lillie Mason | Business Development and Marketing Officer, Engage |
| Rachael Tapping | |
| Councillor Gillian Campbell | Cabinet Member for Tourism & Culture, Blackpool Council |
| Kate Turner | Assistant Curator |
| Frances Rocca | Waterside Arts |
| Caitlan Bowdler | Teaching Assistant |
| Constantina | |
| Charlie Stobbart | MAP Charity, Director |
| Matt Hardacre | St Thomas More Catholic High School |
| Kerry Marie Vasiliou | Showtown, Blackpool |
| Rebecca Antrobus | Assistant Curator, Showtown |
| Sue Ashworth | Blackpool Council |
| Sophie Hunter | Programme Manager, Create Sheffield |
| Leanne Heatley | Showtown, Blackpool |
| | |
| --- | --- |
| Steph Gilligan | Teacher |
| Ashling Leyne | Concerned |
| Katie Ward | Teacher, Trafford |
| John Wm Stephens | CEO, Bright Futures Educational Trust |
| Linda Pinnington | Great Auntie |
| Kiz Crosbie | CEO, Mortal Fools |
| Victoria Strassheim | Clinical Academic Physio |
| Evonne Bixter | Development Officer |
| Kathleen Desmond | Chair, Liverpool Governance Forum |
| Fiona MacDonald | Head of Learning, The Design Museum |
| Jayne Littlet | Early Educator and Grandparent |
| Dr Charlotte Ryland | Director, Stephen Spender Trust |
| Ruth Churchill Dower | Founder, Earlyarts UK |
| Ali Golding | CEO |
| A. Mashiter | |
| Janet Foster | NHS |
| Aileen Gonsalves | Artistic Director, Butterfly Theatre Company |
| Gary Sefton | Drama School Teacher |
| Kate McStraw | Creative Producer |
| Gaynor O'Flynn | Beinghuman Ltd |
| Emily Jane Grant | Director, Join the Dots Theatre |
| Caroline Bray | Arts Education Consultant |
| Heidi Taylor-Wood | Freelance Producer |
| Martin Smith | |
| Amy Rossiter | |
| Margaret Delahaye | |
| Kate Harland | Museums Manager |
| Robert Hersey | Wild Northumbrian Ltd |
| David Blythe | Liverpool Governance Forum |
| Barry Mason | Production Manager, Altru Drama |
| Wendy Scott | Cultural development Manager, Northumberland County Council |
| Sophie | Gallery Oldham |
| Georgia Newmarch | |
| Carlos Marfil | Facilitator, FACT Liverpool |
| Zoe Thomson | |
| Heather Morrow | Blackpool Council |
| Sally Peacock | Teacher |
| | |
| --- | --- |
| Hannah Ray | Learning Manager, The New Carnival Company |
| Rachel Sykes | Showtown Museum of Fun and Entertainment |
| Louise Caster | Teacher |
| Paula Lamb | Teaching Assistant |
| Saba Iftikhar | Pennine Oaks |
| Shanna Lennon | |
| Julie Davies | Woodcraft Leader & Retired Secondary Teacher |
| Melissa Clarke | Governor |