'I'm A Teenager… Get Me Into There' – was a programme first developed in partnership with national youth charity UFA and the Lancashire Library and Museums Service.
It met a clear need that had emerged from our '
State of the Region
' research in 2014; to support the wider staff teams of Museums and Libraries (in particular front of house, customer service and volunteers) to feel more confident in their interactions with young people and to more able to create a welcoming, inclusive environment for young people who walked through the doors as independent visitors.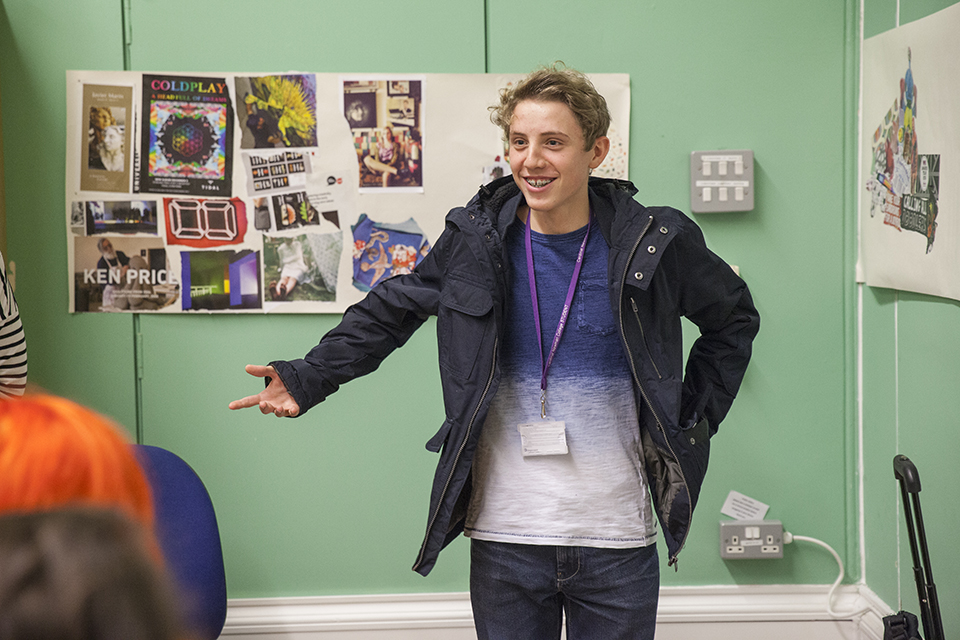 The pilot programme,
Cultural Citizens
, showed time and time again that when young people visit an arts or cultural venue as an independent visitor (rather than on a school trip or through a specialist participation programme) they often have a very different experience. Sadly it isn't always a positive one. With this in mind, we re-developed the training programme with the support of
Youth Focus North West
and have since delivered it across the 5 museum services taking part in our
Hope Streets
initiative.
Strikingly, a recent survey of a cross section of museum staff revealed that one in four respondents felt that engagement with young people was not of interest or relevant to their job.
As news of the programme's effectiveness spread, we began to be commissioned to deliver it outside of the North West, with Leicester Museums Service benefiting from the training in November 2019. It's now available to any arts, cultural or heritage venue or service anywhere in the country.


Aims of the course
To spend some time thinking about why we bother engaging young people
To consider what barriers there might be that prevent young people engaging with your venue
To begin to understand why young people behave differently
To use that information to support you in your role
To think about what changes you can make to improve young people's experience of your venue
Format
Delivered as two full days of training programme for up to 25 staff
The option is available to include multiple venues (Leicester Museums Service for example, saw seven museums each sending two members of staff)
The option is available to shape the programme around the specific needs of your venue or team and can incorporate local need or research – for example 'mystery shopper' visits led by young people