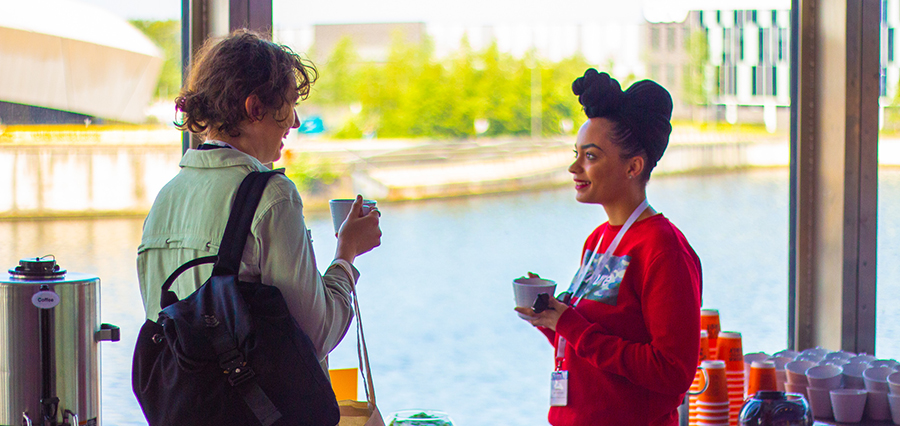 Local Cultural Education Partnerships (LCEPs)
are place-based groups of influential experts, united by their desire to improve cultural education for local children and young people.
LCEP members come from the education sector, arts and cultural organisations, the youth sector, local authorities, Music Education Hubs, health and housing sectors, business and creative industries. The strength of the partnerships is in the diversity of their perspective and influence. They pool their local knowledge and professional experience to identify shared strategic priorities for their area, and then drive them forward. Ultimately, they result in more efficient, effective and focused working, leading to improved opportunity for local children and young people to experience arts and culture.
You can find more information about LCEPs nationally here
.
How does Curious Minds support LCEPs?
Curious Minds guides the North West LCEPs through the initial development stages, and facilitates them in identifying their vision, priorities and strategic direction. Once LCEPs are up and running Curious Minds steps back, providing ongoing support around specific themes, and creates opportunities to share learning across the North West LCEP network and beyond.
Currently, our support is focused around the three themes most LCEPs have identified as important, which are:
Children and Young People's Voice and Leadership
Diversity and Inclusion
Employment and Skills
Where are they?
LCEPs exist right across England, and more than a quarter of them are in the North West. Because they respond closely to local need, each LCEP has a unique structure, set of priorities and way of working. The North West LCEPs are:
If you would like to contact an LCEP or are interested in establishing an LCEP in your area, please email the relevant contact.