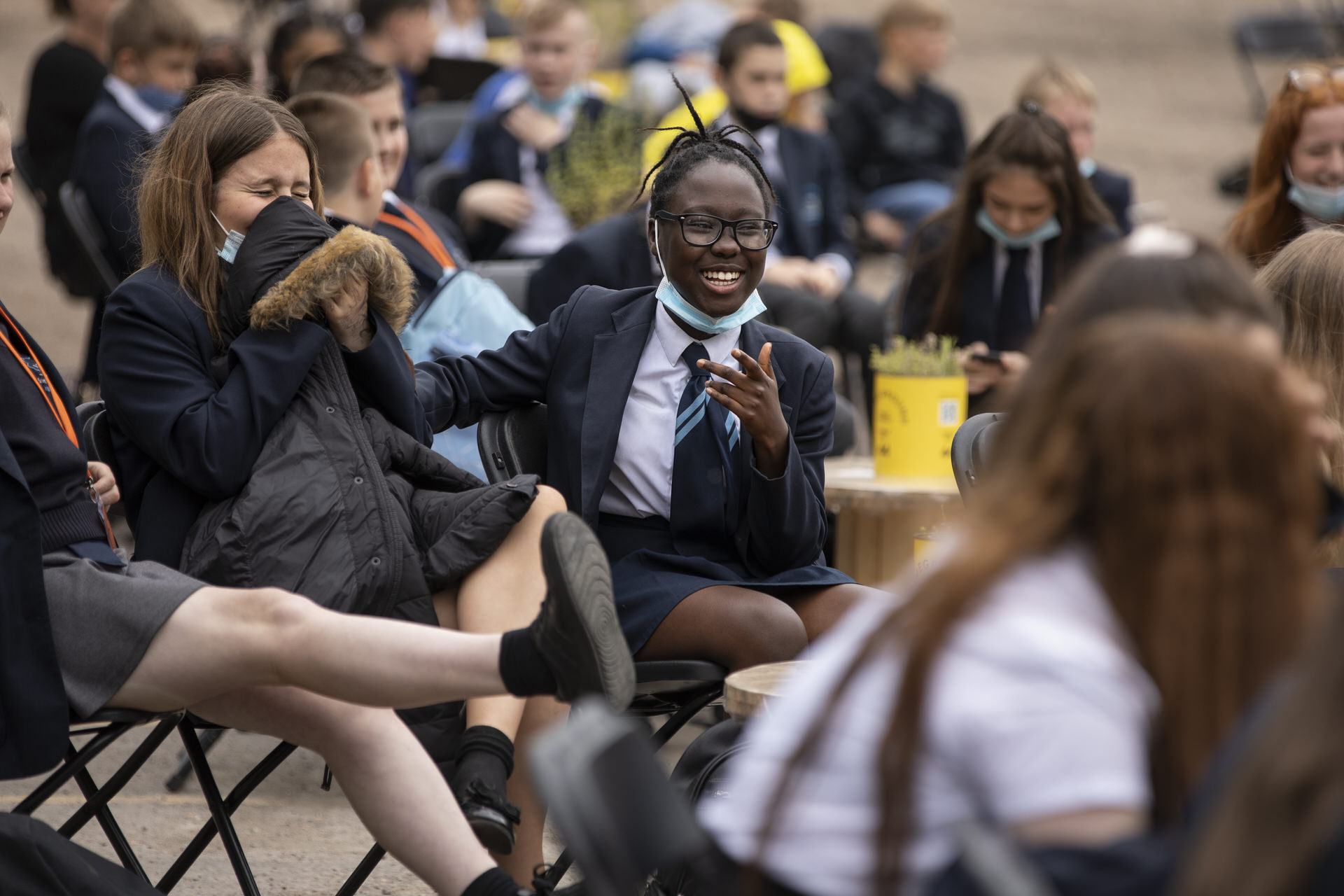 Buzzing About #BeeWell
February 2, 2023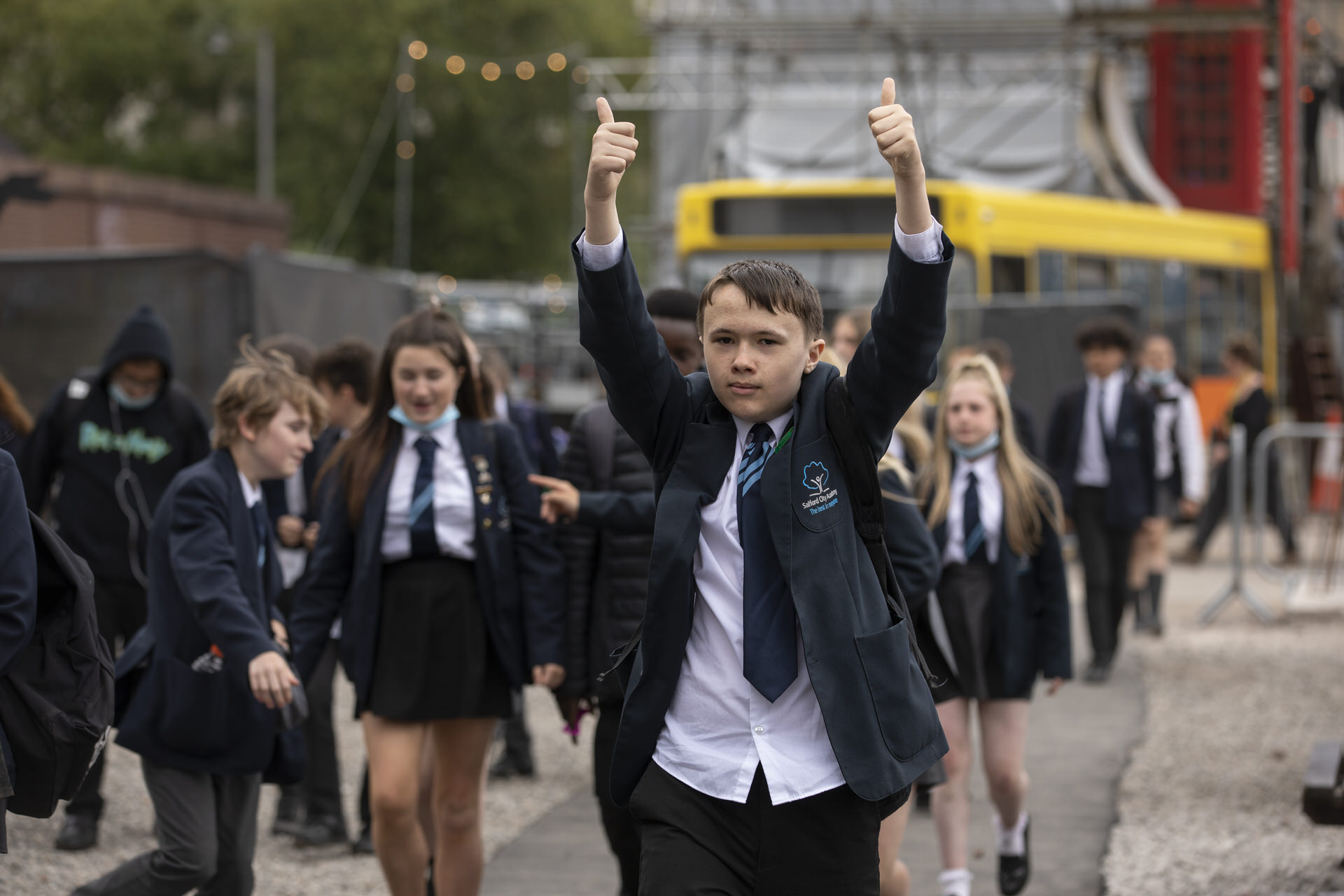 The Arts in Schools
February 21, 2023
Diversifying the cultural education workforce with international artists

In early 2022, Curious Minds and Community Arts North West (CAN) launched a pilot training and development programme called Pushing Boundaries.

The project forms part of our work to improve the diversity of the cultural education workforce, and is designed to remove barriers to learning for a group of international artists, some of whom have experienced forced migration, enabling them to learn skills and develop networks that will support them to work in schools in England.
The Pushing Boundaries project was created as a response to the lack of oppotunities available in schools and education for recently settled artists from countries that have experienced conflict.

The value of having diverse cultural voices and experiences visible within our schools cannot be understated as a vehicle for inspiring young people, fostering a sense of belonging and supporting learning.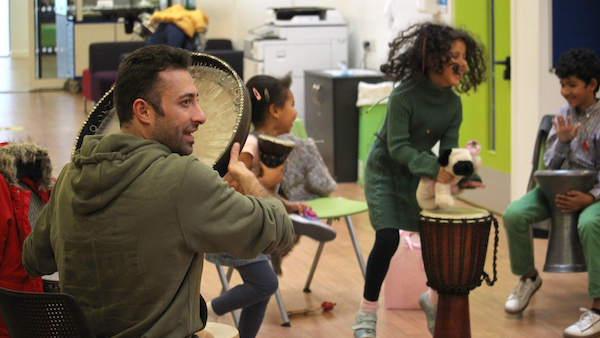 Supported by partnership investment funding, CAN and Curious Minds recruited 7 international artists from countries including Ukraine, Iran, Iraq, Ethiopia and Palestine, to work alongside 4 specialist mentors who already deliver schools-based arts projects. The artists were each matched to a mentor and offered practical training before gaining practical experience by delivering creative sessions in schools across Greater Manchester.
"The school placement felt like a real achievement. Having some support from my mentor to plan lessons was useful and I think my dance classes sparked inspiration for the young people."
The artists gained work experience in
6 Greater Manchester schools
-
Falinge Park High School
,
Stockport Grammar Primary and Secondary School
,
Adswood Primary school
,
St Thomas' C of E Primary School
and
Highfield Primary School
. They were supported by their mentor to develop appropriate lesson plans, deliver creative activities and evaluate their experiences.
This was an invaluable hands-on learning for the artists, who gained:
Knowledge of the curriculum and an insight into how schools work.
Experience of how their artform can benefit children and schools.
An understanding of how to communicate with and market themselves to schools.
Skills to plan, deliver and evaluate sessions in schools.
Improved facilitation skills for work in schools.
Crucial to the success of these placements were our school-based liaison team. We were grateful to work closely with
Matt King-Sayce
(Director of Drama at Stockport Grammar School),
Caitlin Plant
(Art Lead and Artsmark Lead at Highfield Primary) and
Anna Woodhead
(Head of English as an additional Language at Falinge Park High School), who organised and oversaw the placements.
"This was my first time working in a British school. The kids loved learning about Dabke, the Palestinian national folk dance, with the added bonus that I was able to speak Arabic with some of them. My mentor was amazing! The whole placement went really quickly."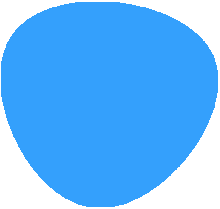 Meet the Pushing Boundaries artists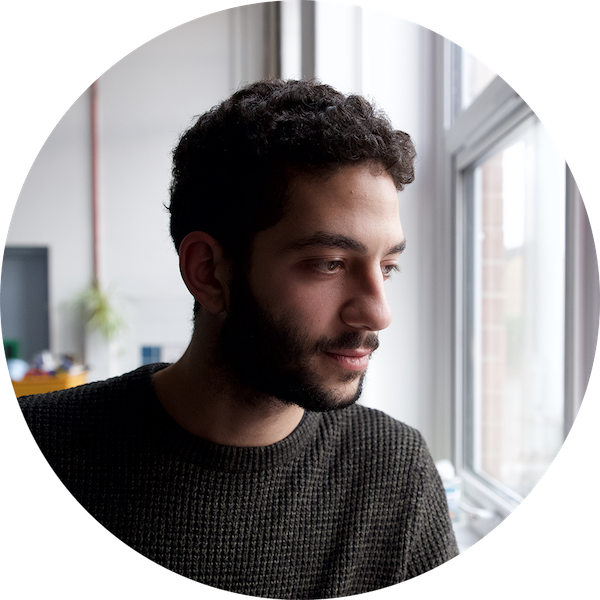 Fares Farraj
is a dancer originally from Palestine. He has taught and facilitated creative sessions for children and young people, in Dabke, the Palestinian national folk dance.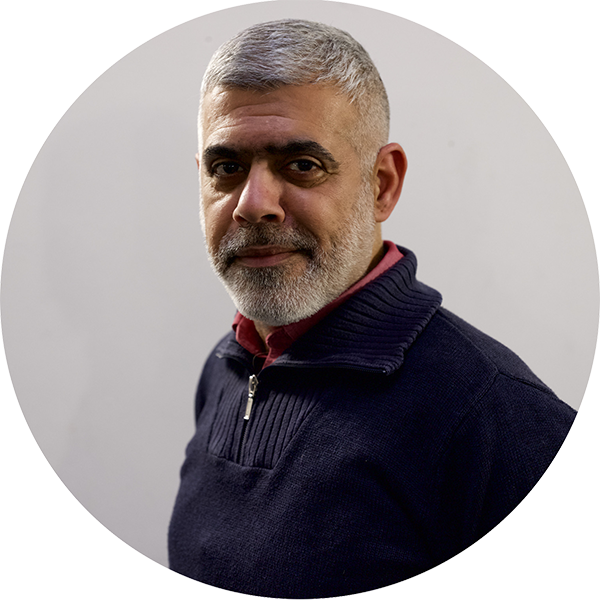 Abas El Janabi
is a theatre maker and director originally from Iraq. Abas has a BA in Acting from the University of Baghdad, and a BA and MA in Theatre from the University of Manchester.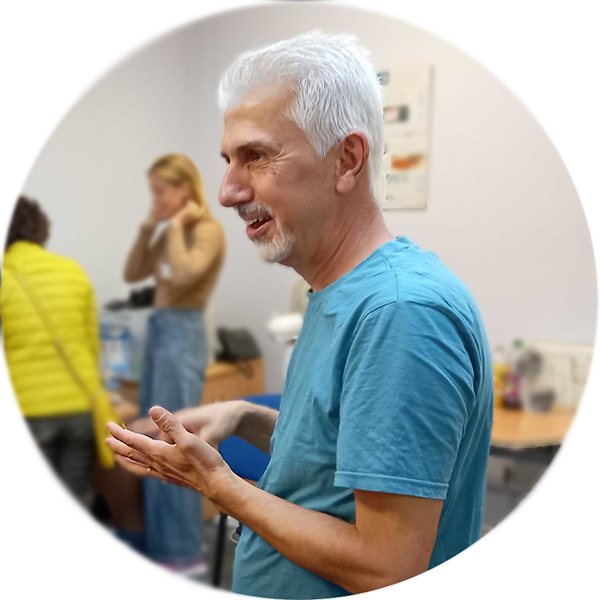 Amanj Kamal
is a Kurdish visual artist and videographer, originally from Iraq. He trained as a visual artist in Iraq and has a BA in Fine Arts from MMU.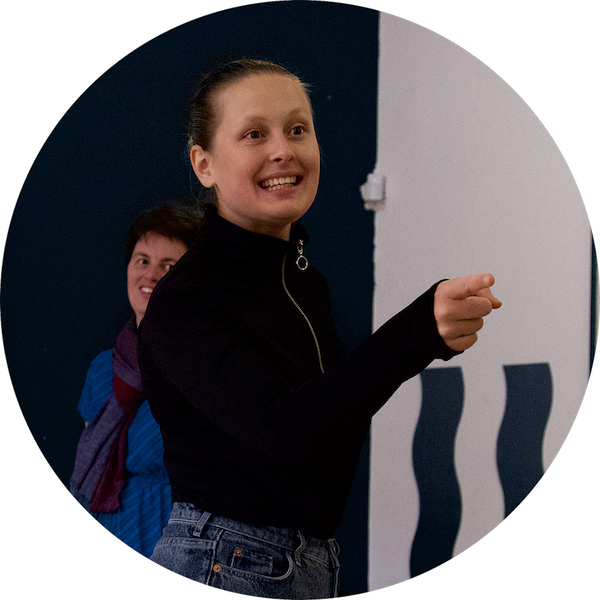 Valeriia Lukianets
is an actress, dancer, acting and stage movement teacher from Ukraine. She has a BA in Acting for Theatre and Cinema from Kyiv National University of Theatre, Cinema, and TV.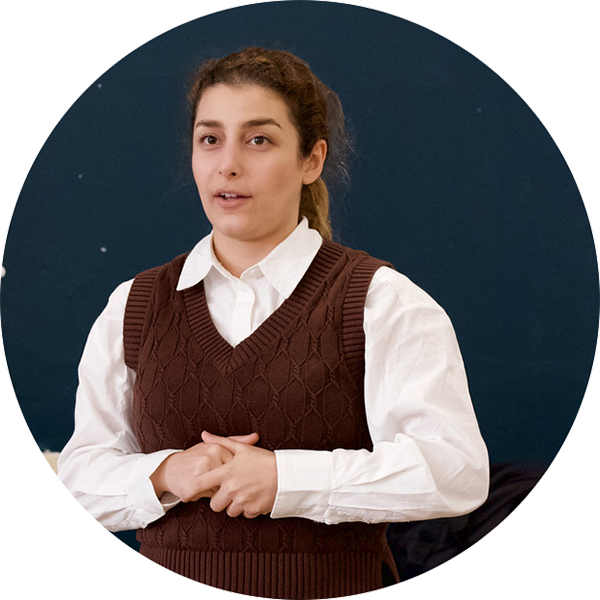 Parisa Pirzadeh
is a musician originally from Iran. She has an MA in Music Performance from Tehran Art University.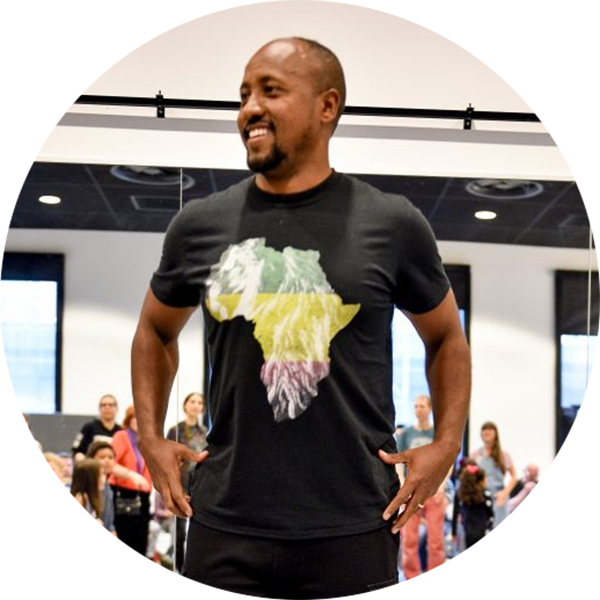 Masresha Wondmu
is a dancer, choreographer, and circus artist from Ethiopia. He has worked in combined art forms in circus and dance for 18 years.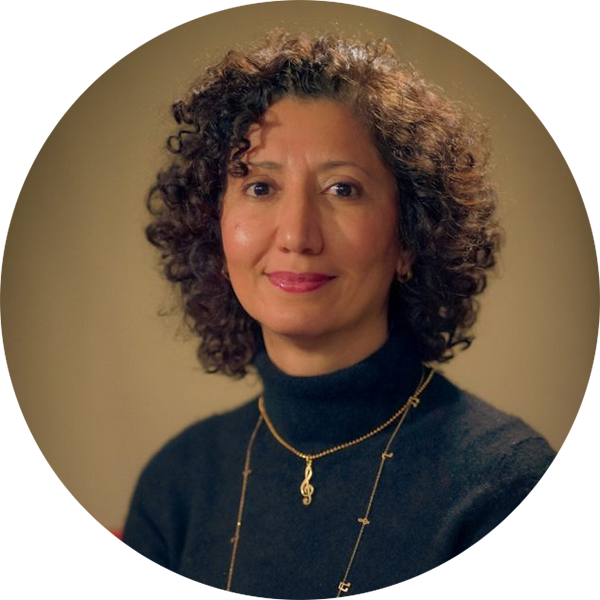 Fariba Taghypoor
is a musician, singer, and educationalist. She came to the UK from Iran where she was a school music teacher for 15 years. She has a BA degree in Western Classical Music and an MA in Iranian Music.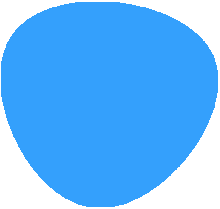 Pushing Boundaries Mentors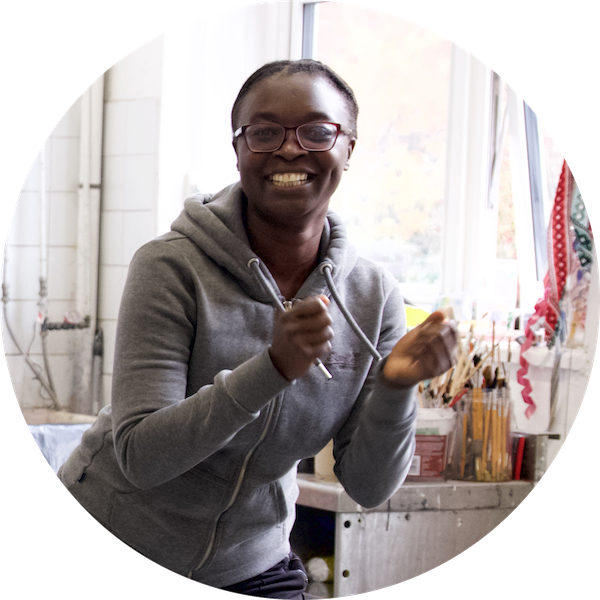 Magdalen Bartlett
Founder and CEO of the Manchester-based charity Afrocats which works with refugees and asylum seekers who face discrimination and experience trauma.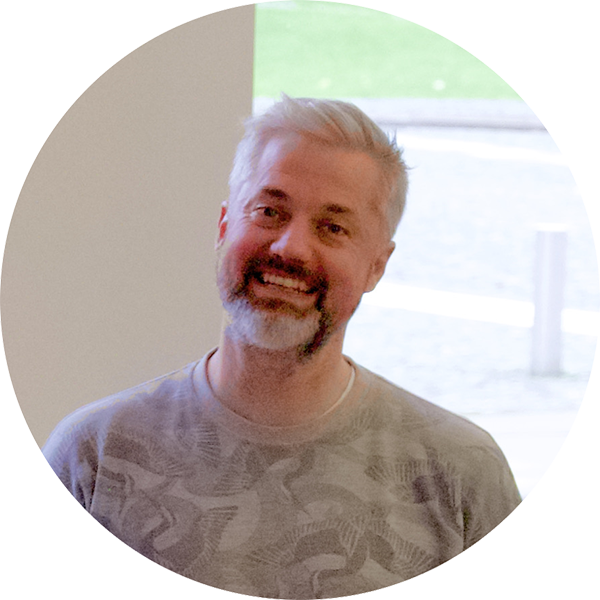 Ben Mellor
Ben was the Youth Theatre Director at Collective Encounters. There he developed the project 'Where You're At' for young people from migrant backgrounds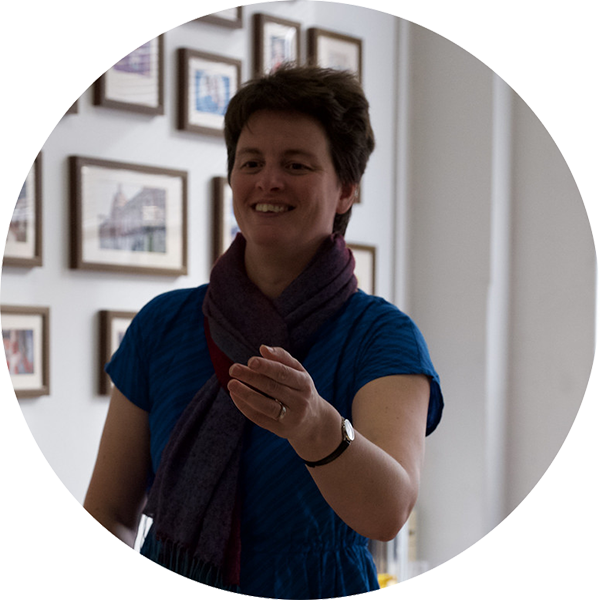 Claire Weetman
Clare's CV includes work with Manchester City Art Gallery, Castlefield Gallery, and the University of Salford.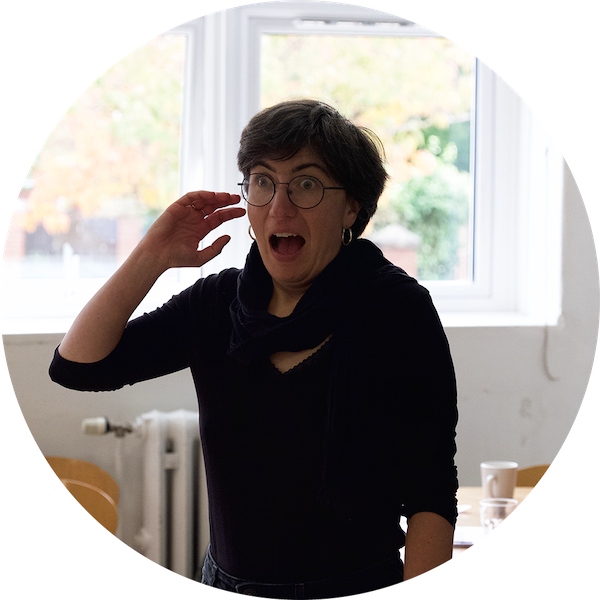 Sanja Govorčin
Originally from Mostar in Bosnia and Herzegovina, Sanja has worked in music education and participation in the UK for CAN, MIF, MIRO Community Projects, and 6Million+.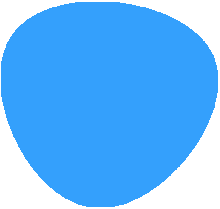 Pushing Boundaries is a Finalist in the Manchester Culture Awards 2023!
It was announced on the 4 October that our innovative project has been shortlisted as a finalist within the awards' category of Promotion of Culture and Education.

The creative workforce in the UK is not representative of the population. The Pushing Boundaries project responds to Manchester being one of Europe's most culturally diverse cities where nearly 200 languages are spoken. It's important that children and young people work with teachers and creative educators who mirror their own cultural backgrounds.

Working with diverse artists supports children and young people's confidence and well-being, their aspirations, tackles educational inequalities and helps build community cohesion.

We're delighted that all Pushing Boundaries' artists have gained paid facilitation work with a wide range of Greater Manchester organisations, schools and educational institutions.