Did you know Curious Minds can help you plan a project, find a funder and write a funding bid for your cultural education project?
Find a Funder
We have access to
Grantfinder
which is a powerful grants database. We can search the database to help you find funders for your project ideas.
Grantfinder has in excess of 8000 opportunities and is constantly updated.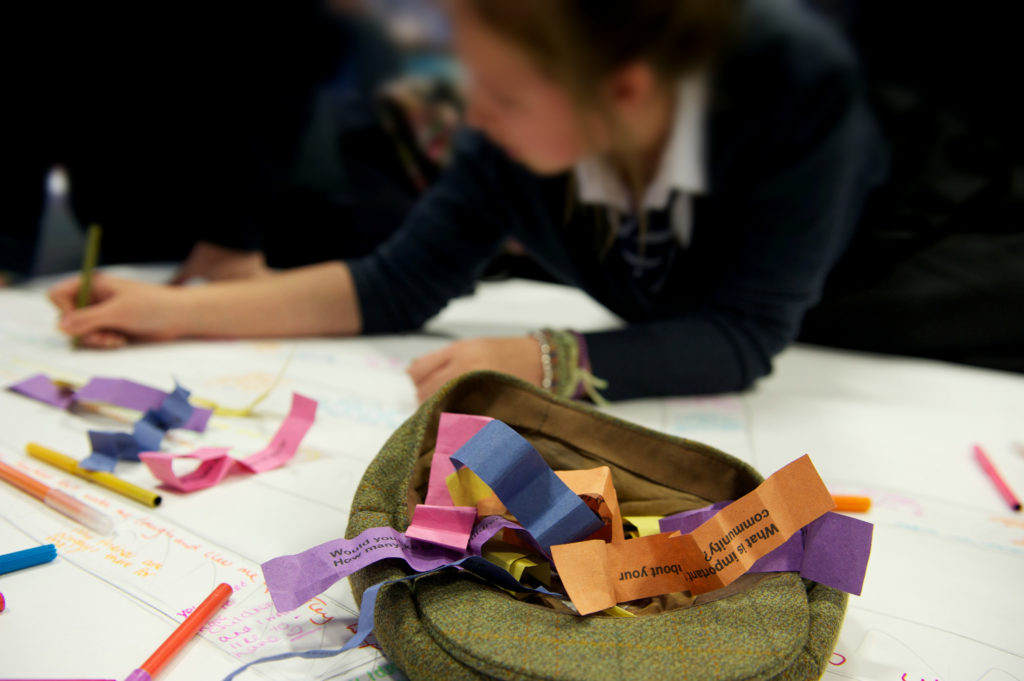 The support we received from Curious Minds was invaluable for the success of our bid.  
Write a Bid
If you have a project idea that will help more children and young people experience art and culture, we can help.
We can support you to develop your idea, build a budget and identify partnerships. In addition we offer a bid-writing service, for more information, contact
steph.hawke@curiousminds.org.uk
.
Why choose Curious Minds?
Our team includes experienced bid writers from the worlds of art, museums, theatre, libraries and local authorities. We can ensure your bid is informed by the latest policy priorities and we can broker partnerships that will enhance your proposal. We have significant experience of Lottery grant programmes and particular expertise in understanding Arts Council England's strategic priorities.
For more information about fundraising support and bid writing, contact
Steph Hawke, Head of Funding and Policy
.
Bids we have developed include:
Taywood Children's Centre with Rosewood Nursery School, Rockwood Nursery School, Basnett Street Nursery School & Newtown Nursery School – Stories Alive
Grants for the Arts, £15,000

A cluster of 5 nursery schools worked with 5 artists including storytellers, a musician, a community artist and a picture book writer to build storytelling and creative skills with children and their families. The project included cooperative events in local theatres, outdoor spaces, museums and at the Children's Centres.

Headteacher, Gail Murphy said:
"The support we received from Curious Minds was invaluable for the success of our bid.  We were given advice and guidance about which grants were best suited to our project and artists who would be able to manage the project.  Our project also received external evaluation from Curious Minds which leaves us in a strong position to make new bids going forward.  We couldn't have done it without them!"
Whitefield Infant and Nursery Unit – Our Journey of Community and Culture
Awards for All, £9,300

Exciting artists worked with children and parents to explore and respond to the local environment through photography, textiles and creative outdoors activity. A final exhibition and celebration brought parents over the threshold of the new school building transforming it into a creative place in which they felt they belonged.
Ladywood Special School – Lets Move! Bodies of Light
Grants for the Arts, £14,230

Dance and technology came together to help children with complex learning difficulties access the joy of movement and the pleasure of performance. Working in partnership with Z Arts, Bolton Museums and the Octagon Theatre artists were commissioned to work with technology that transformed children's movement into stunning visual displays of light.

MLT Teacher and Artmark Coordinator Yvonne Heywood said:
"The help and support I had ensured our arts council bid was successful which transformed our project into something spectacular enabling us to be nominated for a museum and heritage award. Highly recommended!"
Bruche Community Primary School & Evelyn Street Primary School – Experience the Arts
Grants for the Arts, £12,500

Bruche proposed an exciting programme of arts activities to engage both Bruche and Evelyn Street Primary Schools along with the communities that surround them. Established artists worked alongside emerging artists in school to develop their own skills and knowledge and the skills and understanding of school staff.
The Architecture School for Children – How did our Garden Grow?
Heritage Lottery Fund, £16,200

TASC Manchester worked with four Moss Side schools to creatively explore the history of Piccadilly Gardens. Their work culminated in an exhibition in Manchester City Centre during Manchester International Festival.

Director Catherine Clements said:
"The specialist knowledge and insight into the bid writing process from Curious Minds was a contributing factor to the success of our bid."
We have also supported the following organisation with their fundraising efforts:
Theatre by Numbers
Starlings
Wigan Council
Mid Pennine Arts
New Bridge School
Tor View Community School
Hillside Primary
East Prescot Nursery