---
The Arts Council England funds a network of 10 Bridge organisations, which work to connect the cultural and the education sectors, so that children and young people can have access to great arts and cultural opportunities.
Curious Minds is delighted to serve as the Bridge organisation for the North West England, covering Cumbria, Lancashire, Greater Manchester, Merseyside and Cheshire. Through this work we engage with local schools, arts organisations, museums, libraries, music education hubs, local authorities, further and higher education institutions and many other partners, to develop a network of cultural provision; catalysing and coordinating activity to meet the Cultural Education Challenge.
A Curious Approach to Bridge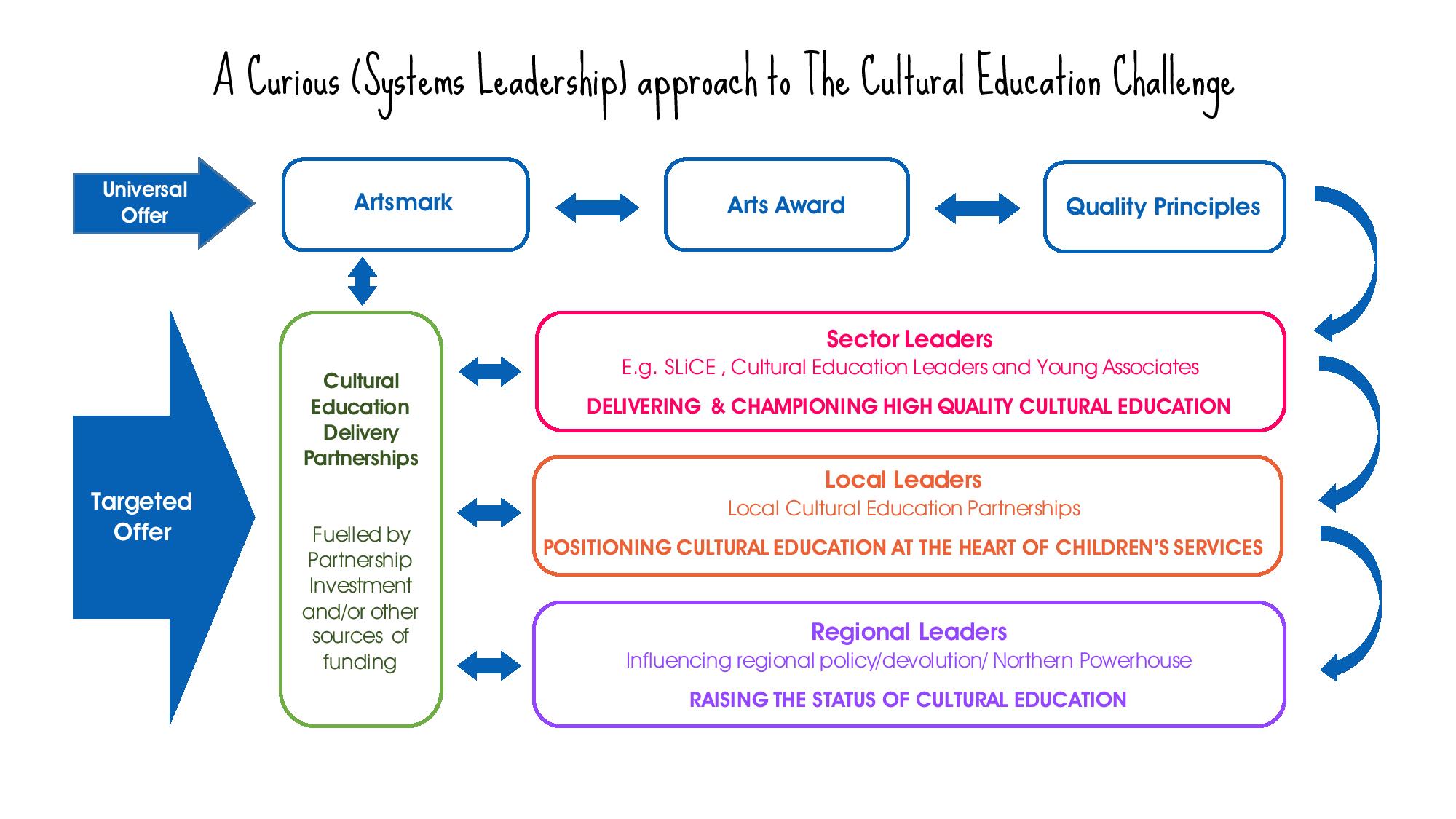 Strand 1 - Universal Offer:
This includes sharing information, advocacy and promoting opportunities to engage with universal cultural programmes, such as
Artsmark
and
Arts Award
. Wr have also developed and promote the use of a free and locally-focussed information portal called
The Culture Hub
.
Strand 2 - Targeted Offer:
This involves supporting and developing educational and cultural expertise and leadership at sector, local and regional levels, such as through our flagship
SLiCE
and
CASE
Fellowship programmes, plus other CPD and and professional learning opportunities. We also facilitate the promotion of Youth Voice, through involvement of young people in the design of cultural experiences.
Strand 3 - Cultural Partnerships:
Working with multiple, cross-sector individuals and organisations to develop delivery focused
Local Cultural Education Partnerships
(LCEPs), supported by Partnership Investment and other funding, that directly respond to the strategic and practical needs and priorities of specific communities, as identified by Local Partnerships and Regional Leaders.
---